The first phase of voting has started for the assembly elections in Assam. Chief Minister Sarbananda Sonowal, Speaker Hitendra Nath Goswami, Congress state president Ripun Bora and many ministers of the state government are contesting the 47 seats in the state where votes will be cast. The state assembly has a total of 126 seats. They will be voted on 27 March, 1 April, and 6 April. In most of the seats in the state, the contest is triangular. While the ruling BJP-AGP alliance is on the fray to retain power, the Congress-led coalition of opposition parties is trying to regain its lost strength in the state. The newly formed Assam Ethnic Council is also striving to show its strength in the elections.
Assam Election 2021 Voting LIVE Updates:
Adequate polling station security arrangements
Security forces have been deployed at a polling station in Rupahi in the Naugawan district for the first phase of the Assam assembly elections. At the same time, there is a long queue of people at a polling station in Dibrugarh. People are waiting for their turn.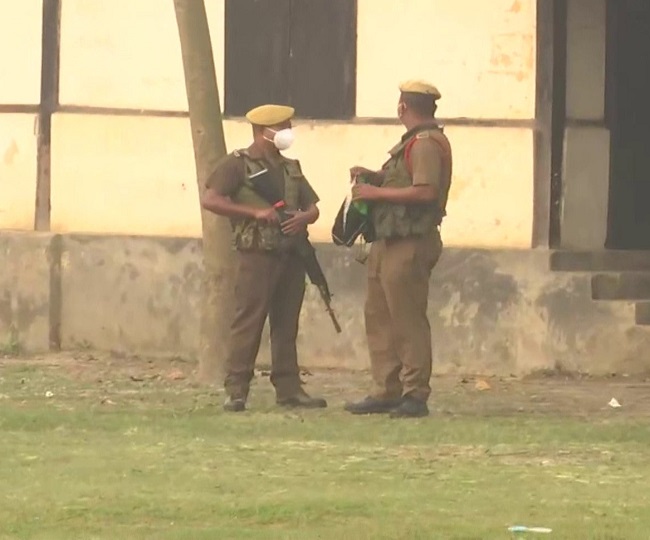 Manmohan Singh's video message
Former Prime Minister Manmohan Singh released the video message ahead of the first phase of polling in Assam. He said, 'Assam has been my second home for many years. It was my privilege to represent Assam in the Rajya Sabha for 28 years from 1991 to 2019. The people of Assam gave me the opportunity to serve their country as Finance Minister for 5 years and Prime Minister for 10 years.
Special arrangements for rescue from Corona
Today's election will decide the fate of a total of 264 candidates. There are 23 women candidates in them. Special arrangements have been made at the polling stations to prevent corona infection. Due to this, the voting time has been increased by one hour from seven in the morning to six in the evening.
Central forces also deployed in the state
Central forces have also been deployed to help the state police to maintain law and order. Not making the number of security personnel public, it has been said that adequate security arrangements have been made at all polling stations. Security forces are patrolling all sensitive and border areas and surveillance of the suspects has been increased.
Special arrangements for the differently abled
Voting will take place today in 47 seats in 12 districts located along the banks of the Upper Assam and Brahmaputra river. A total of 81.09 lakh voters will exercise their franchise in 11,537 polling places in these seats. Special arrangements have been made to take the disabled to the polling booths. They will be brought to cast votes through wheelchairs and e-rickshaws. Of the 47 seats where voting will be held, BJP is contesting on 39, the rest is its ally AGP. Chief Minister Sarbananda Sonowal is contesting from Majuli (reserved) seat.