Two militants were killed by security forces in a fierce encounter on Saturday at Wangam (Shopian) in south Kashmir. During this, a military personnel martyr and two others were injured. The search operation was carried out by the security forces surrounded the encounter site in the wake of the possibility of some of the slain militants and some of their companions being trapped under siege.
Martyred military personnel in the encounter are Pinku Kumar of 34 RR. The condition of the other two injured jawans is stated to be critical but stable. Pinku Kumar is the third security personnel to be martyred in the Valley in the last 36 hours. Earlier in the evening of Thursday, two CRPF personnel were martyred in a terrorist attack in Lavepora.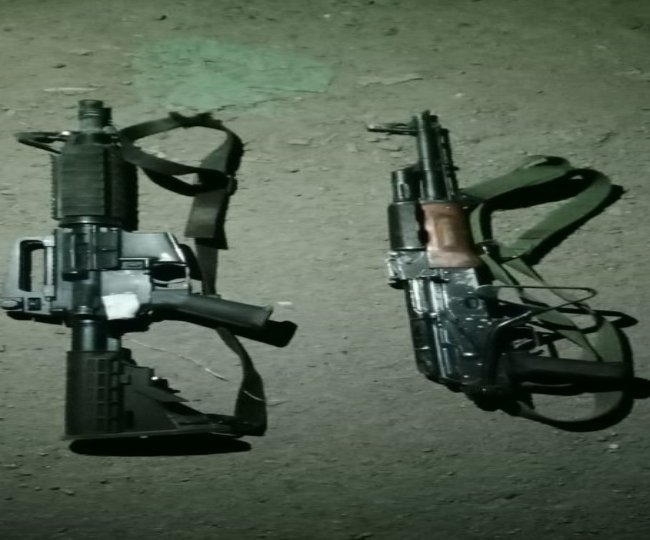 At the same time, the terrorists killed in the encounter have been identified. However, it has not been officially announced yet. One of the slain terrorists has been identified as Ramnagari Shopian, a resident of Mohammed Amin Sheikh, the son of Inayat Ullah Sheikh of the Hizbul Mujahideen terrorist organization. He was an active terrorist of the Hizbul Mujahideen for the last three reigns. The second terrorist has been identified as Adil Ahmed Malik resident of Dhanwatpora Kokernag of Anantnag district. MO-4 rifle, an AK rifle, and a pistol have been recovered from the possession of both the slain terrorists.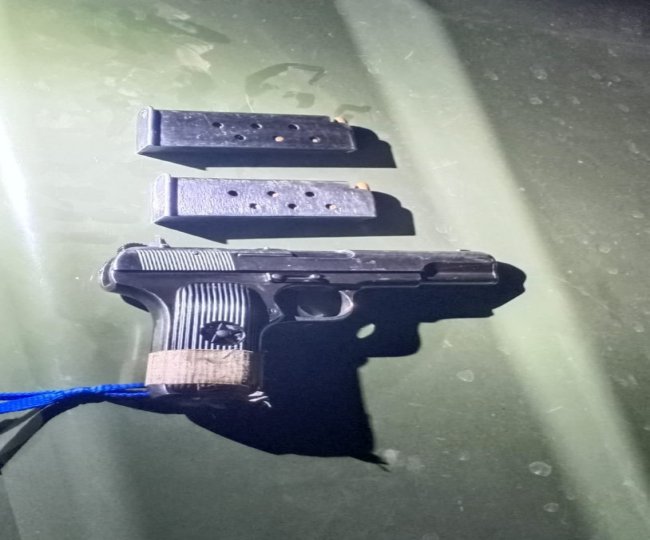 Officials related to Shopian said that the police had conducted a search operation in Harmen along with 34 Army and CRPF personnel. The police had come to know that two to three terrorists had come there to meet some contact person. As security forces started conducting a house-to-house siege of the Wangam-Dangam area, the terrorists hiding there started firing. The jawans fired back and entangled the terrorists in the encounter. The soldiers asked the militants to surrender several times, but they continued firing. The soldiers also retaliated, in which a terrorist was killed.
As the security forces attempted to capture the dead body of the slain terrorist, his surviving comrades started firing. Three military personnel were injured in this. Other soldiers responding to the firing of the terrorists, not only took the dead bodies and weapons of the slain terrorist but also took out their injured comrades from there. Injured soldiers were rushed to the Army's 92 Base Hospital in Srinagar for treatment at the same time. The injured soldier Pinku Kumar was martyred in the hospital. Meanwhile, another militant was killed at the encounter site.