The terrorists attacked the house of the BJP leader living in the Aribag locality of Srinagar's Naogaum area. Police personnel have been martyred in this attack. Not only this, while carrying out the terrorist attack, while taking away from there, they have also taken the rifle of the terrorist security personnel with them. A search operation of police and army is going on in Aribag to search for terrorists.
According to information received from the police, the terrorists attacked the house of BJP leader Anwar Khan living in Aribag area. The terrorists tried to enter the house while firing bullets. Policeman Rameez Raja, who was present in the guard post outside the house, was injured in the shootout. BJP leaders were not present at the house during the attack. After the shooting, the terrorist policeman escaped from there with his rifle. The injured policeman was immediately rushed to the nearest hospital where he succumbed to injuries.
Meanwhile, police and army personnel have reached the spot as soon as they get information about the attack. They have started a search operation to find the attackers. People living nearby are also being questioned.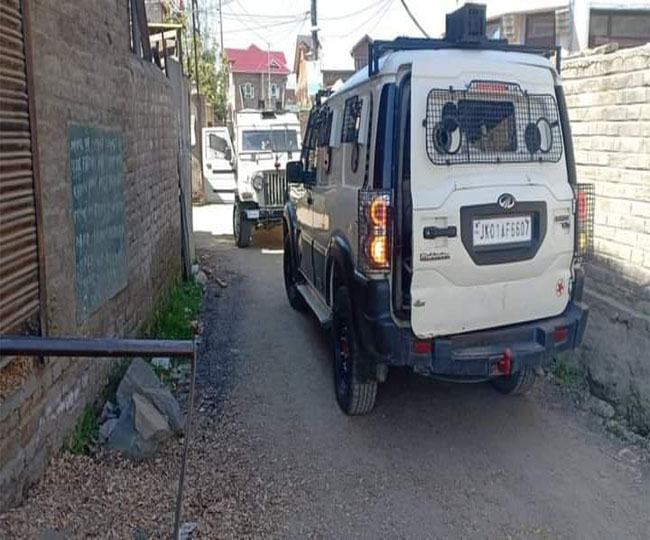 Let me tell you that this is the second major political attack in the last four days. Earlier on Monday, terrorists attacked the counselors in Sopore. Two counselors were killed in this attack, while a PSO of Jammu and Kashmir Police was killed. The terrorist organization The Residents Front claimed responsibility for the attack. At the same time, IGP Kashmir Vijay Kumar claimed that the attackers who carried out the Sopare terror attack have been identified. The next day on Tuesday, he also arrested a Lashkar-e-Taiba overground worker involved in the attack.