The Bharatiya Janata Party, which has been preparing to maintain its dominance over the village government in Uttar Pradesh, has released the first list of district panchayat members in the Uttar Pradesh Panchayat elections. The BJP, which holds the power of Uttar Pradesh and the country, has finalized the names of the candidates of 22 districts in the first list.
Bharatiya Janata Party Uttar Pradesh President Swatantradev Singh has released the first list of Zilla Panchayat members on Friday. In this, a list of the names of the candidates of the first eight districts was released. The trumpet has been sounded for the three-tier panchayat elections in Uttar Pradesh. From governance to administration, parties and claimants have all geared up and are busy preparing for the event.
In 2014, the Bharatiya Janata Party nominated party MP from Shravasti Daddan Mishra as the party's candidate for the election of the District Panchayat member. He is the party's candidate from Gilloula IV area of ​​Shravasti.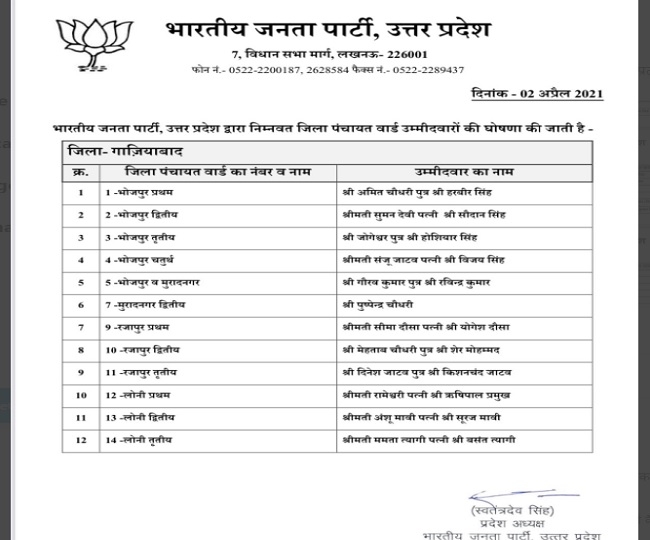 After this, the list of the names of the candidates of four more districts was released. The BJP on Friday released the list of District Panchayat members of the districts on the first day, among them the names of the Zilla Panchayat member candidates of Ghaziabad, Mahoba, Saharanpur, Chitrakoot, Kanpur Nagar, Rampur, Sant Kabir Nagar and Gorakhpur.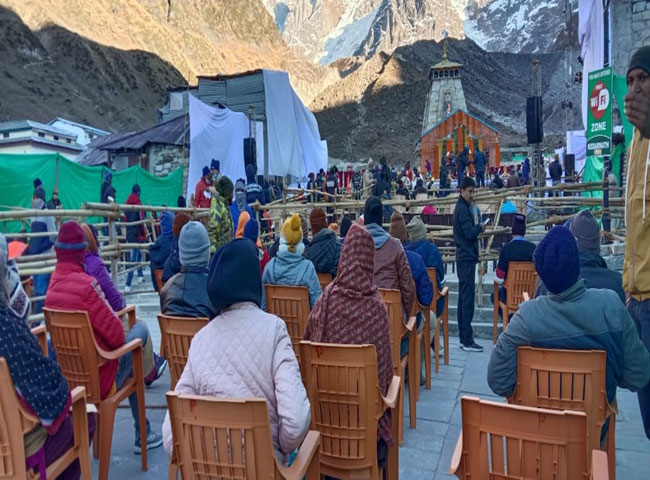 After this, the party released another list. It has names of candidates from Jhansi, Rae Bareli, Shravasti and Ayodhya. The party finalized the nominees of Agra, Hathras, Bareilly, Jaunpur, Bhadohi and Prayagraj in the third list. 417 panchayat member candidates are named in the Bharatiya Janata Party list released today.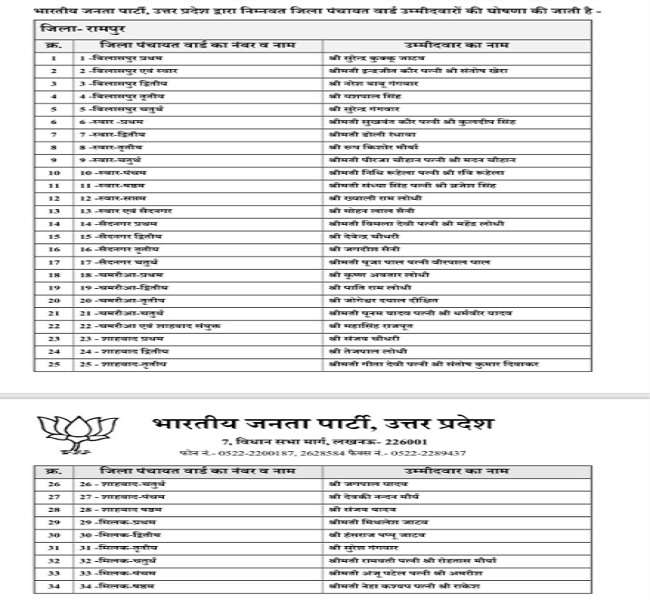 The party is looking forward to forming the village government. The party is providing the symbol of the party keeping in mind the 2022 assembly elections in the state.