Lockdown can be done at any time in Jharkhand. The government is in alert mode on the rapid rise of coronavirus infection. A big decision can be taken soon. If the sources of the government are to be believed, the CM will take a final decision on imposing the lockdown after reviewing the entire matter in the disaster management meeting. Meanwhile, Chief Minister Hemant Soren has said that the government is closely watching the fast-growing Coronavirus infection in the state. We are constantly monitoring the situation. In view of public interest, we will take important decisions soon.
Jharkhand Chief Minister Hemant Soren has expressed concern over the growing cases of corona infection in the state, which the government is eyeing. He met the media after meeting the family members of former MLA Vishnu Bhaiya. Significantly, after the information about Vishnu Bhaiya's demise, the Chief Minister had reached to console his family.
He said that along with taking the vaccine, vigilance also has to be taken care of. Do not take corona infection lightly. He appealed to the people to cooperate by following all the guidelines of the government and administration. The solution to the problem lies in the hands of the people. The government can guide. He expressed confidence that the way people showed seriousness in the first phase of the transition, the same is expected in the second phase.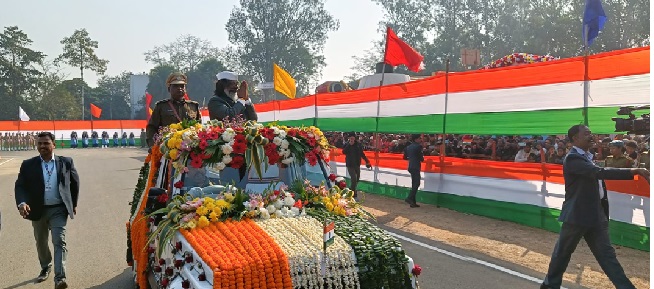 CM said that the state government would take a decision soon, taking care of the time and situation. The order of the district administration has its place, but people should take necessary precautions to avoid corona. Minister Mithilesh Thakur, Chief Minister's press advisor Abhishek Prasad Pintu, State Congress Working President Rajesh Thakur, and others were present on the occasion.