The ambulance from Bahupali Neja Mukhtar Ansari in Uttar Pradesh, which was taken to Mohali Court on March 31, was found near the Nanak Dhaba on the Rupnagar-Nangal Highway late on Sunday. This Dhaba is three and a half kilometers from Rupnagar. It is being told that there was mud on the number plate of the ambulance. Some people informed the police when they saw the ambulance. DSP TS Gill said that the ambulance has been taken over by the police.
It is noteworthy that this ambulance was fraudulently registered in Barabanki (Uttar Pradesh). Uttar Pradesh Police is registering a case in this case and investigating. The Uttar Pradesh Police team is scheduled to reach Punjab on Monday after a letter from the Additional Chief Secretary (Home) of Punjab to the Additional Chief Secretary (Home) of Uttar Pradesh.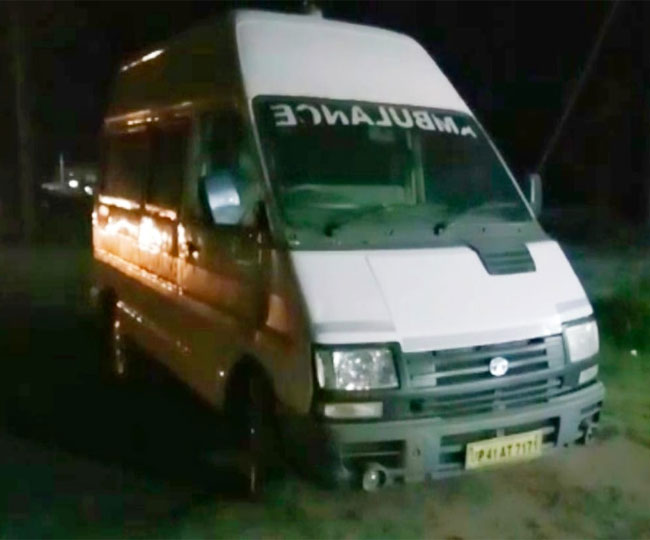 Ambulance found on Rupnagar-Nangal highway.
It is said that besides taking Mukhtar Ansari to Uttar Pradesh, the UP Police is also looking for this ambulance. The ambulance was said to be bulletproof, but was denied by PK Sinha, ADGP jail in Punjab.

Explain that after the Supreme Court order, Mukhtar Ansari is being shifted to Uttar Pradesh jail. Mukhtar Ansari has been in jail in Punjab for a long time and the Uttar Pradesh government was demanding that he be sent to his place. But the Punjab government was refusing to send him from Punjab citing his poor health. On this, the political atmosphere in Punjab was also hot and Captain Amarinder Singh's government came under attack. After this, the matter reached the Supreme Court. Mukhtar Ansari will be sent from Ropar Jail in Punjab on 8 April.