Peaceful polling took place at 1.5 lakh polling stations in a total of 475 assembly constituencies of the four states and union territory of Puducherry on Tuesday. According to the Election Commission, the northeastern state of Assam recorded 78.94 percent polling in the third and final phase. In the third phase of voting in Bengal till 5 pm, 77.68 votes were cast. There are five phases of voting in this state. Till 5 pm, the Kerala Assembly elections witnessed a voter turnout of 69.95 percent, Tamil Nadu 63.47 percent, and Puducherry 77.90 percent. Voting for these three assemblies was held in a single phase. In this way, the decision of the voters in four states was closed in the EVMs.
The Election Commission said that the voting was generally peaceful. Except for a few incidents in Bengal and Assam, no major untoward incident has been reported.
Mother of BJP supporter beaten to death in Bengal, two arrested
The third phase of the Bengal assembly elections also witnessed a fierce turnout. During this time violent incidents also took place at many places. According to the Election Commission, till 5 pm, 77.68 percent polling was done. In Howrah, 77.92, Hooghly 79.29 and South 24 Parganas district polled 76.74 percent. In the first and second phase of the election, 84.63 and 86.11 percent votes were cast respectively.
The mother of a BJP supporter was beaten to death in Goghat in Hooghly district. The name of the deceased is Madhavi Adak. Police arrested two people and detained two others in this case.
Trinamool candidate Sujatha Mandal from Arambagh was run over with a stick. Trinamool candidate from Ulberia North, Nirmal Manjhi, was forced to leave the area wearing a helmet due to protests. There have been reports of sabotage at the Trinamool's camp office in Bagnan in Howrah district. A case of beating a BJP worker by entering a house in Canning in South 24 Parganas district has come to light. BJP candidate Devjit Sarkar drove them out after seeing the state police personnel in a booth at DM High School in Jangipada, Hooghly.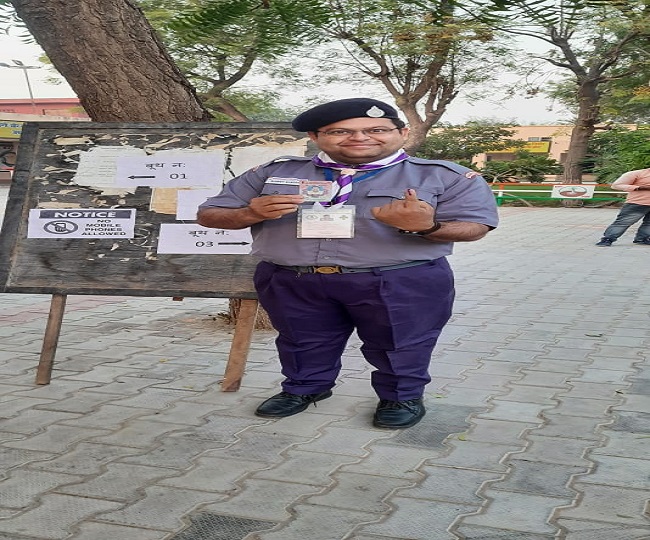 Conflict in some places in Assam too
The third and final phase of polling in Assam's 40 constituencies in 12 districts was polled 78.94 percent till 6 pm. The turnout was largely quiet despite sporadic incidents of violence.
The police took control of the situation by lathi-firing and aerial firing at a polling station in Digamatri, Golakganj. Voting at this booth had to be stopped for a short time. Similarly, during the distribution of masks at a booth in Guptipara in Bilasipara West constituency, security personnel were attacked by some people. Here too, the police chased away the attackers by lathi-sticks. As a large crowd gathered at a polling station in Bongaigaon, the police fired sticks and drove the people away.
Another polling station in the same constituency created a ruckus when the presiding officers went to help a Divyang in voting. Later the police also controlled the situation here. In another incident, police took two people into custody after distributing BJP leaflets from Kamrup Academy Higher Secondary School.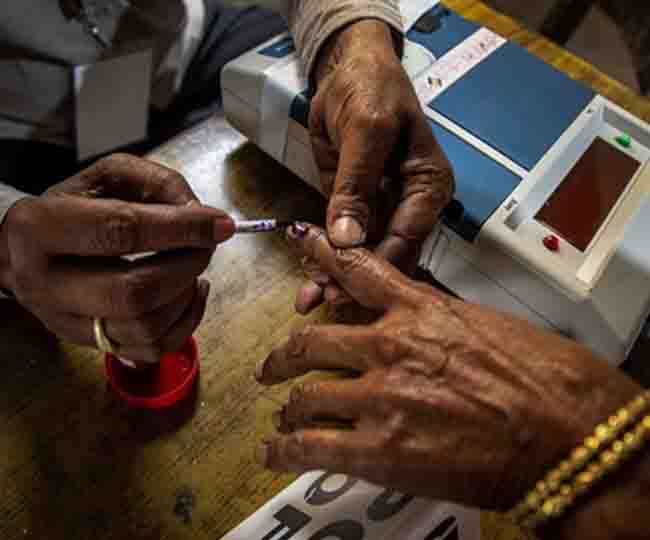 Voting for 140 seats in Kerala
The voting for the 140 seats of the Kerala Legislative Assembly was 71.31 percent till 6 pm on Tuesday. A total of 957 candidates were caught in the EVMs. Corona protocol was fully taken care of in the voting. However, two people standing in the queue for voting have been reported to have died due to health reasons.
There are reports of clashes between Kazhakootam and Kattaikonam CPI (M) and BJP workers in Thiruvananthapuram. In this incident, four BJP workers were injured and their car was damaged. LDF candidate and Devaswom Minister K. Surendran alleged that BJP workers wanted to disrupt the voting process. In this case, the police has detained three CPI (M) workers, including a personal staff of the minister.
Sporadic incidents also in tamil nadu
Till 6 pm, 63.47 percent voting was held for the 234-member Tamil Nadu assembly. Except for minor incidents, no major incident was reported from anywhere. AIADMK K.K. Major leaders including Palaniswami, O. Panneerselvam and DMK chief MK Stalin exercised their franchise. Election officer Satyabrata Sahu told reporters. Namakkal constituency recorded the highest turnout of 70.79 percent and Tirunelveli the lowest at 50.05 percent.
The ruling AIADMK has sought to disqualify the Chief Electoral Officer for holding the party's election symbol Rising Suraj during the voting against DMK candidate Udayanidhi Stalin from Chepak-Triplicane.
Meanwhile, AIADMK MP P. Ravindranath alleged that he and his supporters were attacked by DMK cadres. He alleged that it was a fatal attack. The attackers threw huge stones at his car.
Similarly, the candidate of Thondamuthur constituency in Coimbatore, Shiv Sena, has accused himself of attacking his car by AIADMK and BJP people.
Similarly, the police had to intervene when there was a clash between a person wearing a PMK party towel and a voter at a polling station in Salem district. Reports of clashes between AIADMK and DMK supporters have been reported at some polling stations in Tiruvallur and Dindigul districts.
77.90 percent voting in Puducherry
According to the Election Commission, the polling in the 30 constituencies of the Union Territory of Puducherry till 6 pm was around 77.90 percent. Polling in Karaikal district was 76.74 percent while in Puducherry district till 6 pm, 78.14 percent was polled. The highest voting percentage of 85.76 per cent was recorded in Yanam constituency. While Mahe constituency recorded the lowest turnout of 69.92 percent. A total of 10,04,507 voters had to decide the fate of 324 candidates in this election.