With the commencement of the fourth phase of voting in West Bengal, the round of accusation has also started. The Trinamool Congress has accused the BJP of stopping its agents at several booths. Explain that a total of 793 companies of central forces are deployed in this phase. Polling is being held for a total of 44 seats in the five districts of Howrah, South 24 Parganas, Hooghly, Cooch Behar, and Alipurduar. There are a total of 15,940 polling booths in the fourth phase. Polling will be held from 7 am to 6:30 pm. A total of 373 candidates are in the fray in the fourth phase and 1,15,81,022 voters will decide their political fortunes. There are 58,82,514 male and 56,98,218 female voters. The number of third gender voters is 290.
LIVE Updates
- TMC candidate from Natabari constituency in Cooch Behar, Rabindra Nath Ghosh, appeared wearing a helmet this morning. They said that they are wearing helmets to avoid any untoward incident.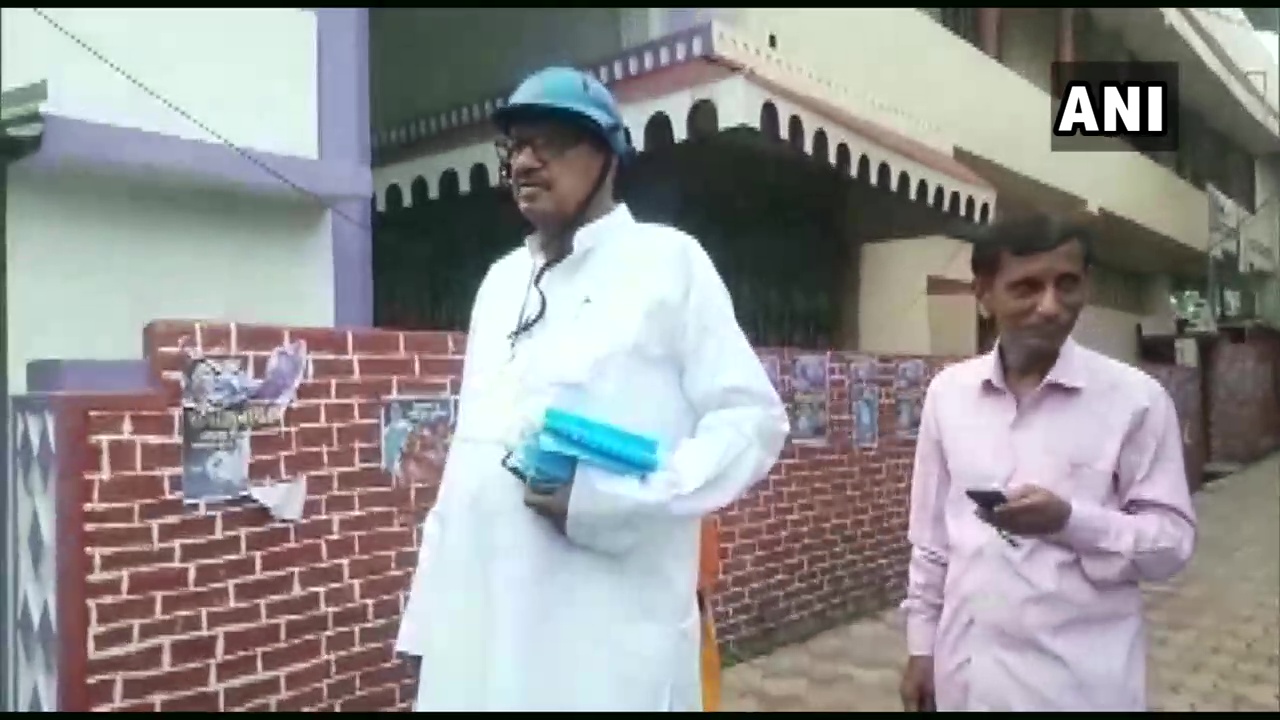 - BJP candidate Babul Supriyo Gandhi Colony from Tollyganj in Kolkata reached Bharti Balika Vidyalaya, where entry was not being given to the polling agent of the party. He said that he has an ID, but entry is not being allowed by the Presiding Officer. We showed their details from the website. They have just been granted permission. Everything is going well in the voting, there is no disturbance. We also took a photo from the website to TMC and showed that everything is fine. It is our challenge to remove Didi and TMC from here.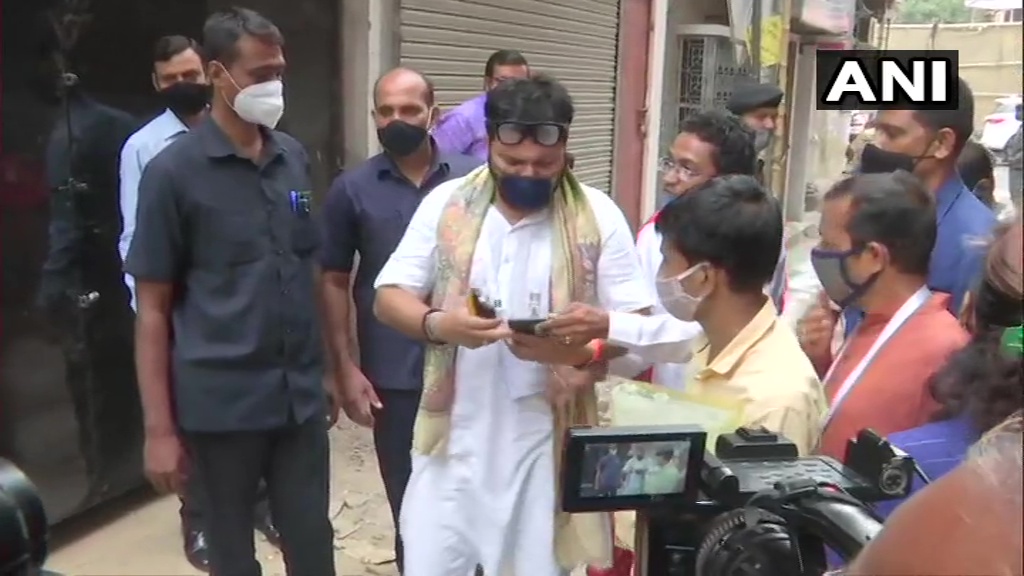 The Trinamool Congress has written a letter to the Election Commission alleging that BJP goons are creating ruckus at several booths in Sitalakuchi, Nataburi, Tufanganj and Dinhata. They allege that they are preventing TMC agents from entering the booth. The party has demanded action from the commission.
- West Bengal: In the fourth phase of the assembly elections, voting is going on in 44 seats today. A large number of people reached polling booths in Cooch Behar of Dinhata to vote.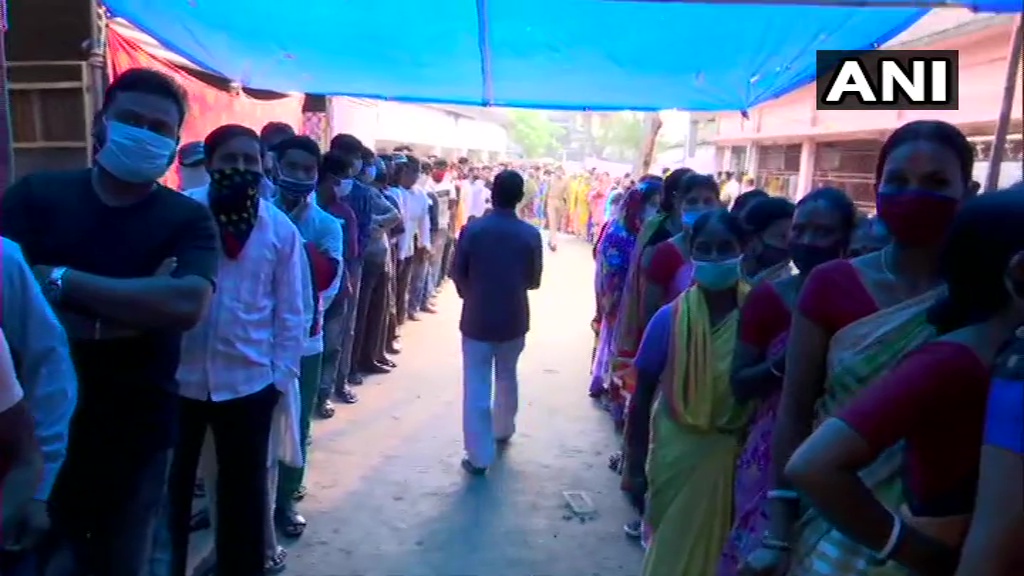 - West Bengal: Voting is going on for the fourth phase of the assembly elections in South-24 Parganas.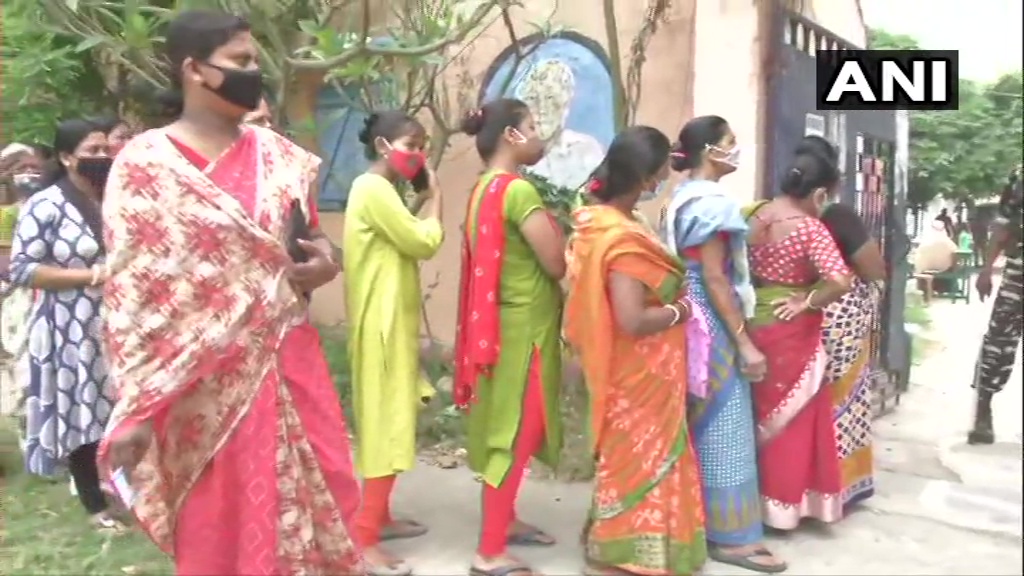 Voting on these seats
Polling in nine seats of Cooch Behar - Mekaliganj (Secure), Mathabhanga (Secure), Cooch Behar North (Secure), Cooch Behar South, Sheetalkuchi (Secure), Sitai (Secure), Dinhata, Natabari and Hurricaneganj.
Polling in five seats of Alipurduar - Kumaragram (Safe), Kalachini (Safe), Alipuduar, Falakata (Safe) and Madarihat (Safe).
Polling in 11 seats of South 24 Parganas - Matiabruz, Behla East, Behla West, Bajbaj, Maheshtalla, Tollygunj, Sonarpur North, Jadavpur, Kasba, Bhangar and Sonarpur South.
Polling in nine Howrah seats - Ulberia East, Panchala, Sankrail, Howrah South, Howrah Central, Howrah North, Shivpur, Bali and Domjur.
Polling in 10 seats of Hooghly - Singur, Chanditalla, Saptagram, Pandua, Balagarh (reserved), Chunchuda, Chandannagar, Shrirampur, Uttarpara and Champdani.
Re-polling at a booth in Jangipada Vis seat
Re-polling will take place at a booth in Jangipada seat in Hooghly district. Voting was held in the third phase here. During this time, a complaint was received in the number 88 booth of Parmanandpur Primary School. After this, the Election Commission had decided to vote there again.
The fate of many film stars including Payal, Lovely, Shravanti, Yash is at stake in the fourth phase
This time both the ruling Trinamool Congress and BJP have fielded a large number of celebrities in the Bengal assembly elections. The fate of many of these film stars and celebrities is at stake in the fourth phase of voting in 44 seats on Saturday. It has three famous Bengali film actresses along with two actors and a former Indian cricketer, whose political fate will be decided. All of them have recently started their political innings. Apart from this, the fate of six heavyweight ministers of the Trinamool government, including Union Minister and singer Babul Supriyo, and many other strong leaders are also to be decided.
In this stage, most celebrities are in the field
Most celebrities are in the fray at this stage. Actress Payal Sarkar from BJP from Behala East seat in Kolkata, actress Shravanti Chatterjee from Behala West, actor Yash Dasgupta from Chanditalla seat in Hooghly while actress Lovely Moitra from Sonarpur South seat from Trinamool are in the fray. Bangla actor Kanchan Malik is in the fray from Trinamool in Uttarpara seat in Hooghly. Bangla actor Kanchan Malik is in the fray from Trinamool in Uttarpara seat in Hooghly.
Former cricketer is fighting from Howrah's Shivpur
Former Indian cricketer Manoj Tiwari is on the Trinamool ticket from Howrah's Shivpur seat. Apart from this, former actress and BJP MP from Hooghly, Lockett Chatterjee is in the fray from Chunchuda seat under his parliamentary constituency. Similarly, the fate of state minister and singer Indranil Sen from Chandannagar seat in Hooghly, minister Javed Khan from Kasba seat in Kolkata, minister Tapan Dasgupta from Saptagram seat in Hooghly and minister Arup Rai from Howrah central seat are also at stake.
The fate of former ministers who left Trinamool will also be decided
In this phase, all eyes are also on Singur of Hooghly and Domjur seat of Howrah. Ravindra Nath Bhattacharya (90), a former minister from Singur and recently left Trinamool, and Rajib Banerjee, a former minister from Domjur, are on the BJP ticket. This time the emphasis is on trying. Apart from this, the fate of the Leader of the Opposition and senior Congress leader Abdul Mannan is also to be decided from the Champdani seat in Hooghly.