The process of electing a village government has started today in the middle of the second wave of coronavirus infection in Uttar Pradesh. Polling for the first phase has started in the three-stage panchayat elections to be held in four phases in the state. In 18 districts, people are reaching polling booths for the selection of 779 posts of Zilla Panchayat members, 19,313 of Kshetra Panchayat, and 14,789 posts of Gram Pradhan.
Polling started an hour late at Dharikpur booth in Jaunpur: Polling started an hour late due to BDC changing ballot paper at the Dharikpur booth in the Sujanganj block area of ​​Jaunpur. There are a total of eight BDC candidates at the Dharikpur booth, while the banana tree which was eighth in the ballot paper was not in the ballot paper. On knowing about this, the candidate protested, then the ballot paper was called for a second, which led to the start of voting about an hour late.
In Jaunpur, candidates' name missing from ballot, voting halted: Panchayat elections have revealed a huge mess. The name of three candidates for the post of Zilla Panchayat member is not in the ballot. When informed of this, the candidates created a ruckus and stopped voting. The case is of Saderi, primary school in Baksha Block. SDM, Sector Magistrate and CO stood on the spot to control the situation. Polling started at booth number 45, 46, 47, 48 at the polling station of Gram Sabha Satheri from seven in the morning. In ward number 24, 13 candidates are in the fray for the post of District Panchayat member.
At about nine o'clock, a candidate told Navi Yadav after casting his vote that his name and election symbol is not there in the post of Zilla Panchayat member. After this, the candidate reached the spot and asked the RO who made a ruckus, to stop voting. At the same time, the RO says that there are a total of 12 candidates in the fray for the post of Zilla Panchayat member. At the same time, on behalf of the head of this booth and the candidates of BDC, it is being said that voting will be started in other positions.
Blood vomited and died on sight: a woman posted at the center of Jhansi's big village block died during the polling process this morning. Female officer Zauri was conducting election at booth number 61 among the elders.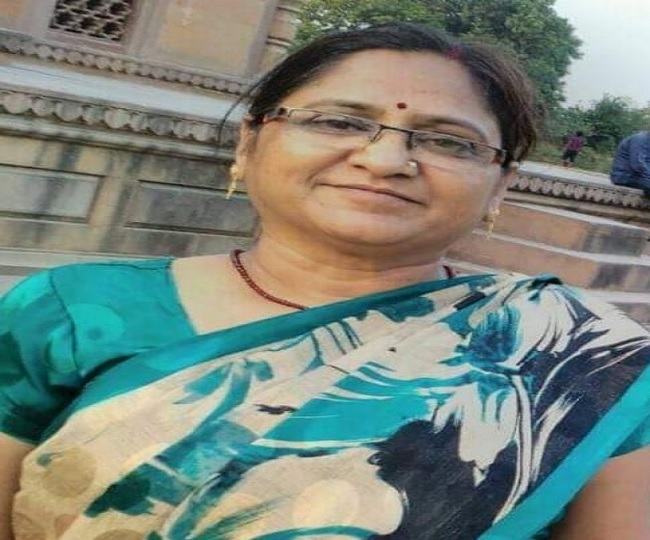 The female officer complained of nervousness and by the time anyone could understand anything, she died. The woman has been identified as Nirmala Sahu (56) wife Ramprakash Sahu resident Kotwali outside Datia Gate. Nirmala Sahu is said to be suffering from cancer. He vomited blood and died on seeing it.
Ballot paper changed in Bhadohi polling station, voting disrupted for an hour: In the three-tier panchayat elections in the state today, polling is going on peacefully despite minor disturbances in many places due to the first two hours of voting in 18 districts. Polling was disrupted for about an hour as Bhadohi changed ballot paper at a polling station. Ballot paper came second at the polling station of Rapuri in Aurai region.
Ballot paper has changed at polling station 12 here. Ballot paper changed for the post of District Panchayat member. In this, the ballot paper has come in place of 25 number wards. Voting was interrupted due to change of ballot paper here. The presiding officer called for the list of candidates and started voting again.
Vantangia extremely excited today: Vantangia, who got the right to vote in panchayat elections with the efforts of Chief Minister Yogi Adityanath, is very excited today. These people started queuing up at the polling station since morning.
The people of Vantangia class, who are engaged in a very long line outside a polling station in Vantangia village, to vote in the first phase of panchayat elections in Gorakhpur polling station, have voted in the assembly and Lok Sabha elections, but they are the first to form the village government. Bar has got a chance. These people are trying to take full advantage of it.
Voting at 1994 polling stations in Kanpur : Voting for the post of Zilla Panchayat member, Pradhan, Kshetra Panchayat member, Gram Panchayat member started on Thursday. Voting started at seven in the morning, the voters rushed to the booths with great enthusiasm and started queuing up. Everyone's face showed enthusiasm for choosing their leader. If there is no dispute, the police is also ready.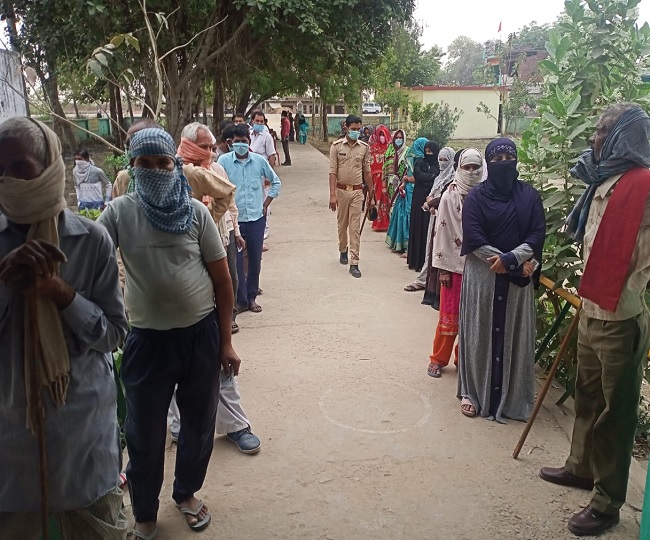 District Election Officer Alok Kumar and Police Commissioner Aseem Arun also went out to inspect the booths and made them feel security. Polling is being held at the 1994 booths in the district. A total of 9711 candidates are in the fray for various posts in this election. There are 12.53 lakh voters. There are 4485 candidates for Pradhan, 3402 of BDC member, 399 of Zilla Panchayat and 1425 candidates of Gram Panchayat. Additional Labor Commissioner Faisal Aftab has been made an observer in the election.
Polling in 1636 booths in Hathras: Polling started in 1636 booths in Hathras from 7 am on Thursday morning in the first phase of the three-tier panchayat election. 9.41 lakh voters will participate in this election of the village government. 7663 candidates are in the fray for various posts.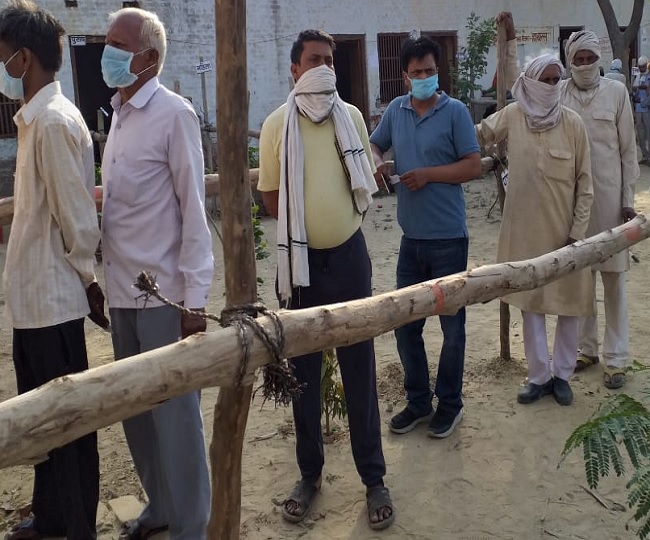 Apart from 3,621 candidates for the post of Head, there are 2461 BDC, 311 Zilla Panchayat members and 1270 Gram Panchayat members. Polling is being held for 463 posts of Pradhan, 24 for Zilla Panchayat member, 599 for Kshetra Panchayat member.
Voting in Rampur amidst tight security, enthusiasm among women: Voting has begun in Rampur district amid tight security for the panchayat elections. Enough armed police force has been deployed to make voting peaceful and fair. In addition to police personnel, soldiers of PAC, PRD, Home Guards have also been deployed. Elections are being held for a total of 680 gram pradhan and 859 kshetra panchayat members in the district.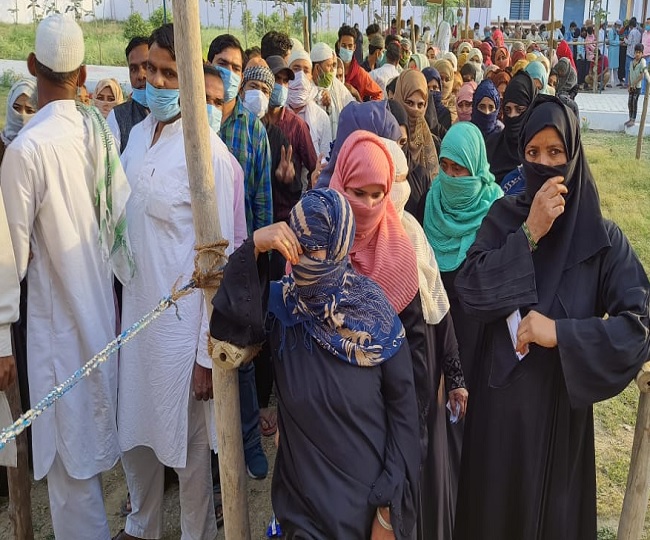 There are 34 posts of Zilla Panchayat and 8504 members of Gram Panchayat. There are 1300150 voters in the three-tier panchayat election. 898 polling stations have been set up, with 2127 booths. Of these, 274 polling stations have been kept in general category, while 266 are in sensitive, 326 are highly sensitive and 32 are in sensitive plus category. 10210 employees have been deployed to conduct the voting.
Agra: There are a total of 20.29 lakh voters in 15 blocks of Agra. There are 3407 booths and 1432 polling stations. There are 587 candidates in the fray for the 51 member posts of Zilla Panchayat. Total 690 posts of head office, elected unopposed: two posts. There are now 4431 candidates in the fray for 688 posts. It has 2597 males and 1834 females. Total posts of Area Panchayat member 1257, elected unopposed: 83. 4811 candidates are in the fray for 1174 posts. It has 2937 males and 1874 females. Total posts of Gram Panchayat member 9180, elected unopposed: 6441. 1044 candidates are in the fray for 497 posts. It has 766 males and 278 females.
Amid the rising outbreak of Corona epidemic, the candidates of the State Election Commission, Panchayati Raj Department, Home Department and Health Department are facing a tough test today during the first phase of the three-phase panchayat election in 18 districts of the state on Thursday.
Following the Kovid protocol, votes will be cast at 51,036 polling places in 19,774 polling stations from seven to six in the morning. This time the polling in the panchayat elections will run for about 11 hours. Corona-infected people are allowed to vote by wearing PPE kits.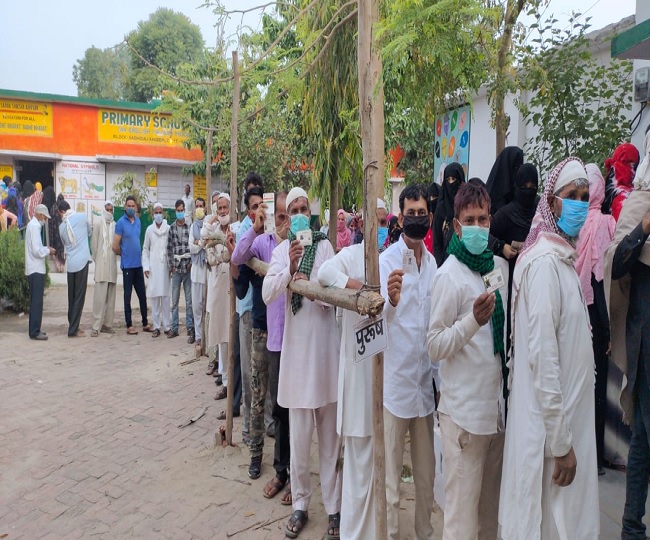 Polling parties started their work at polling stations from late evening on Wednesday. In the first phase, 11,442 candidates are in the fray for the 779 posts of Zilla Panchayat member. There will be 81,747 candidates for 19,313 posts of Kshetra Panchayat member, 1,14,142 candidates for 14,789 posts of Gram Pradhan and 1,86,583 posts of Gram Panchayat ward member. Jhansi, Saharanpur, Kanpur, Hardoi, Ghaziabad and Gorakhpur are considered sensitive in terms of security.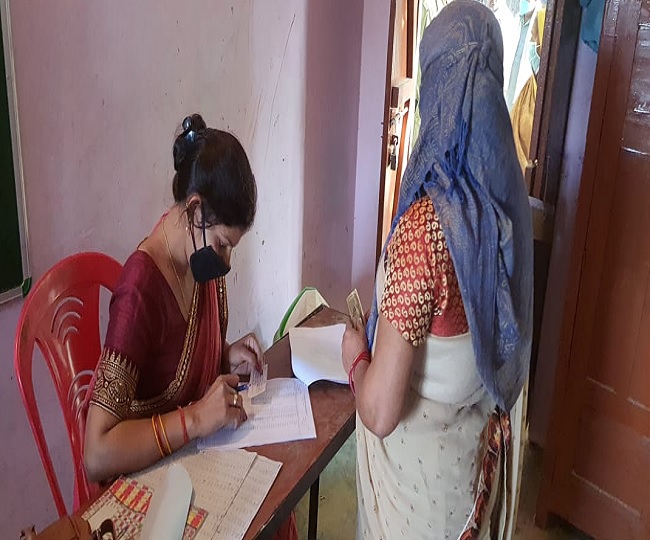 Polling in these districts: Saharanpur, Ghaziabad, Rampur, Bareilly, Hathras, Agra, Kanpur Nagar, Jhansi, Prayagraj, Mahoba, Rae Bareli, Hardoi, Ayodhya, Shravasti, Santkabiranagar, Gorakhpur, Jaunpur and Bhadohi.
Seal the boundaries of neighboring states: The border districts of the polling districts shall remain sealed in the neighboring states. Thursday will be a public holiday in 18 voting districts. The votes cast on Thursday will be counted on May 2.
Masks and safe distance mandatory for voters: Kovid protocols will be strictly adhered to at polling stations to prevent corona infection. There are orders to make circles at a distance of six-six feet outside the polling station, so that the voters can follow the safe physical distance. Rescue measures are also being implemented for polling personnel and security personnel.
Credit of veterans at stake, criminals too: The reputation of veterans is at stake in the first phase of voting today. In Jaunpur, former MP Bahubali Dhananjay Singh is at stake with former minister Late Parasnath Yadav and Miss India runner up Deeksha Singh. Srikala, the wife of Dhananjay Singh, the younger daughter-in-law of the late Parasnath Yadav and Deeksha Singh is herself in the fray. The former MP from Sikarra seat ward number 41 of Jaunpur and wife of Lucknow Police's Wanted Dhananjay Singh is contesting for the Srikala Zilla Panchayat member. Despite being a South Indian, Srikala spoke to Bhojpuri people and sought votes. Jaunpur's veteran daughter-in-law Parasnath Yadav's younger daughter-in-law is contesting as a District Panchayat member from Ward No. 51 in Jaunpur after leaving her B.Tech MBA. Deeksha Singh, Miss India runner-up from Jaunpur, is also in the fray. Deeksha is contesting from ward number 26 of the district.
In Hathras, Deorani and Jethani face the electoral battlefield. Ramvir Upadhyay, wife of the powerful minister in the BSP government and former MP Seema Upadhyay, who was a former District Panchayat President twice, has his own brother-in-law Ritu Upadhyay. Ritu, the wife of Mukul Upadhyay, the younger brother of Ramvir Upadhyay, has been fielded by the BJP. Daddan Mishra, a BJP MP from Shravasti, is in the fray. His credibility is also at stake. He himself is contesting from Gilloula Zilla Panchayat seat of Shravasti. BJP candidate Daddan Mishra became MLA for the first time in 2007 on a BSP ticket. After this he became an MLA from BJP in 2012 and reached Lok Sabha on a BJP ticket from Shravasti in 2014. Dadan Mishra lost the 2019 Lok Sabha election. Now the BJP is trying to make him the president of the district panchayat. Not in the District Panchayat member in Gorakhpur, but people of criminal image have placed more bets on the election of Pradhani. Village In Pradhan's election, more than a hundred history-sheeters are either in the election field themselves or their relatives are in the electoral field. These include Badhalganj, Khorabar, Belipar, Gularia, Pipraich, Ppganj, Campierganj, Bansgaon are the police stations where police are also watching the candidates who are contesting for the post.
Semifinals of Assembly elections: Panchayat elections are being considered as semi-finals of assembly elections 2022. In the first phase of the four-phase voting, votes are being cast today. In the second phase, voting will be held on April 19, 26 in the third and April 29 in the fourth. After this, votes will be counted on 2 May.