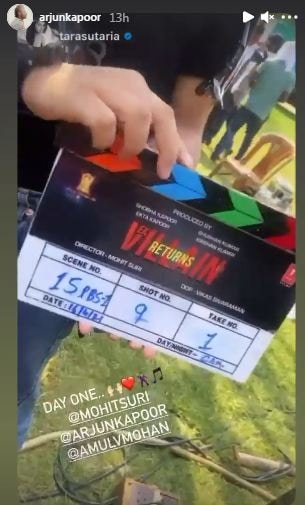 (Photo courtesy Instagram / tarasutaria)
The same has been written on Arjun's Instagram Story. Arjun has also shared a photo on his Instagram Story from the set, where we can see yellow balloons with smiling face shape.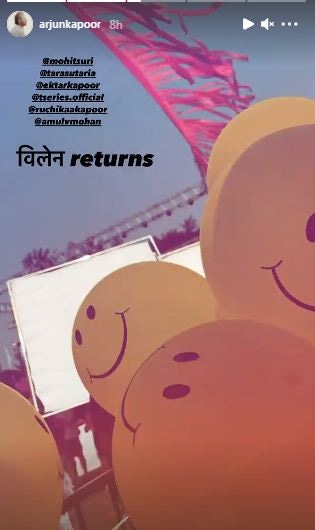 (Photo courtesy Instagram / arjunkapoor)
The film's logo is also a smiling yellow face and so with the click of balloons, Arjun shows the fans how he and Tara are starting to work on this thriller film. Sharing the photo, he wrote, 'Villain Returns.' The film is a sequel to the 2014 thriller, starring Siddharth Malhotra, Shraddha Kapoor and Ritesh Deshmukh. The first part of the film was a blockbuster hit. Now the fans are very excited to get a new cast with the sequel. John, Disha, Tara and Arjun are actors who have been cast in the sequel's lead role and Mohit Suri is the director. It is being co-produced by Ekta Kapoor and Bhushan Kumar. The film will be released on 11 February 2022.