During the Coronavirus infection period, 24 hours of work is being done at various plants to bring the medical oxygen supply back on track. Under this, during the cylinder refilling of Kanpur's Panki Oxygen plant, one worker was killed and two people were injured due to the blast in the cylinder. The injured are being treated, while efforts are being made to start work in the plant. The information has been given to the district administration on behalf of the factory owner.
Oxygen is supplied to retailers and hospitals from the C-13 plant at Panki Oxygen Plant in Dadanagar Industrial Area, Kanpur. The plant is running 24 hours right now due to the Corona crisis. At four o'clock in the morning, a resident of Mardanpur, Murad Ali was refilling the cylinder, when suddenly a cylinder burst. Murad died on the spot due to a badly deformed body in the accident, while another laborer, including resident Hariom Gautam, was working for oxygen management at the Royal Children's Hospital in Kidwai Nagar, was injured.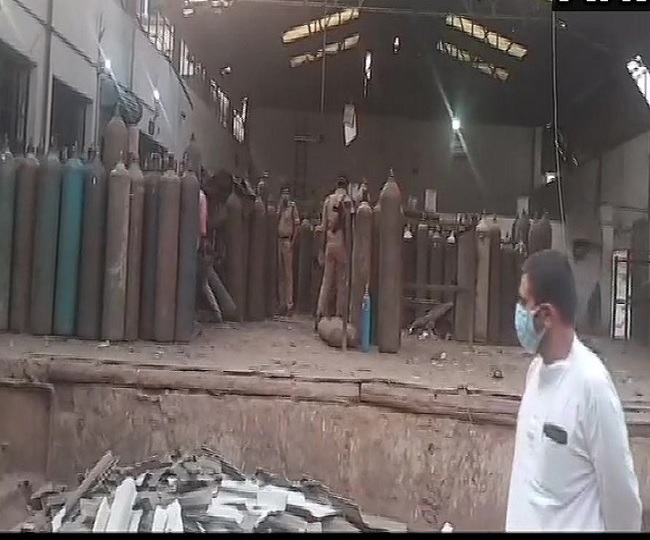 Both the injured were rushed to the Royal Children's Hospital where Hariom was admitted to the ICU due to critical condition, while the other laborer was sent home after first aid due to non-serious injury. The plant owner refused to say anything about the accident.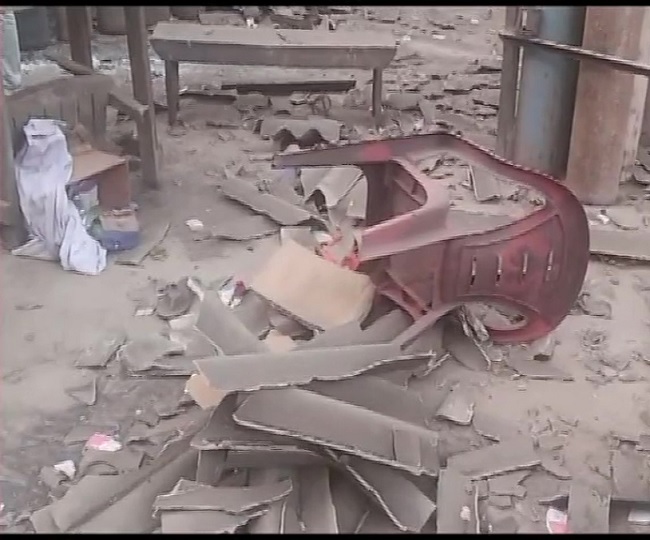 Nayab Tehsildar, posted as static magistrate, gave information to the officials of the administration. No officer had reached the spot even hours after the accident. Police is investigating at the plant to find out the cause of the accident.
ACP Govind Nagar Circle said that someone had come to Panki Gas Plant to fill a gas cylinder of a hospital in Kidwai Nagar. One of his cylinders was probably weak in which the explosion occurred. In this, an employee here died on the spot. One has gone home after treatment and the other is in the hospital.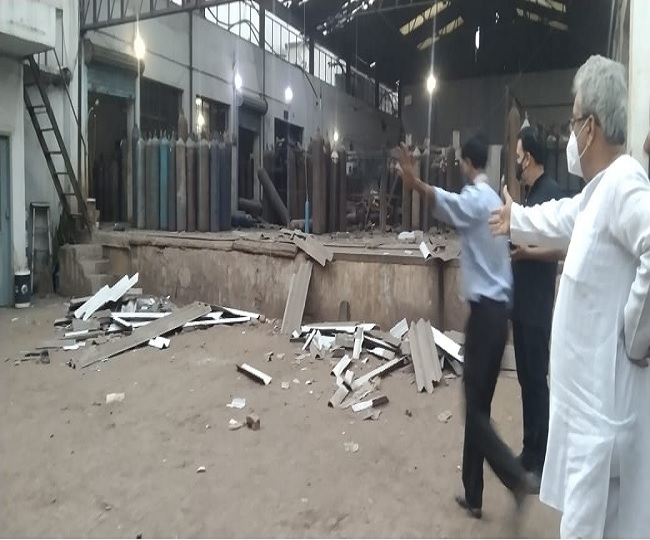 Ambulance called as a patient: Ambulance driver Ram Lakhan told that it was reported at five o'clock in the control room that the workers at his oxygen plant were injured. When she reached the spot, the dead body was found there. Naib Tehsildar and DPRO have forcibly stopped the ambulance.
Category: India: Uttar Pradesh
#MishapinUP
#OxygenCylinderExplodedinUP
#OxygencylinderBlastinKanpur
#CylinderBlastinOxygenplantinKanpur
#DadanagarIndustrialArea
#Kanpur
#PankiOxygenPlant
#UttarPradeshnews
Reported by:
Pankaj Prasad