Amidst the corona epidemic (Covid-19), Shilpa Shetty has been warning people about mental health. Today she came on her social media handle and urged the fans that if they cannot do much to improve the current situation, then do not panic. The actress wrote, 'We are all reading about the situation around us and it is surely a disastrous time. These news remain on the mind at all times and take the mind to very dark places.

Shilpa further says , 'Then such posts and news come out, which show that strangers went ahead and helped people. There are also people who are transporting food to the corona victims who are living alone. There are volunteers who are delivering medical help to the needy. Doctors are giving information and guides to people through online sessions.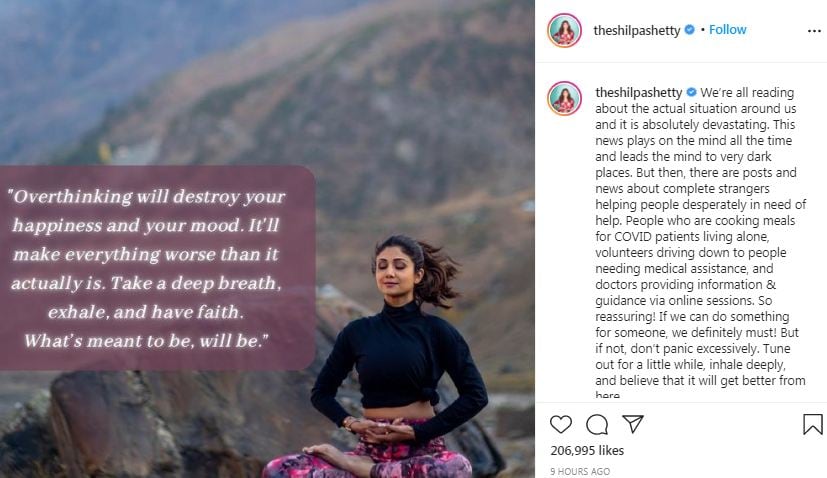 Concerning overcoming the corona, the actress continued, 'If we can do something for someone, we should definitely do it! If not, there is no need to worry too much. Get out for a while, take a long breath and believe that it will be better. Live in today Together we will overcome this. We will move towards a better tomorrow from this time. We have to maintain our trust and hope right now.

The actress has recently started an initiative to fight hunger, in the midst of the Corona crisis. He shared a video and requested everyone to donate for this purpose. She further revealed how she has not been able to function properly since the Corona crisis escalated.