Under world don Chhota Rajan is suffering from corona. The gangster in Tihar's High Security Jail got corona (Covid 19), before which he was treated in the jail hospital, but he was shifted to AIIMS when the condition worsened. Rumors about Chhota Rajan's demise arose when Bollywood's Controversy King, Ram Gopal Varma, made two tweets, one after the other on Chota Rajan after two tweets by people on social media. Started planting the class fiercely (Ram Gopal Varma Troll).

Ram Gopal Varma made the first tweet, following the rumor, when discussions started that Chota Rajan (Chota Rajan) had died from Corona.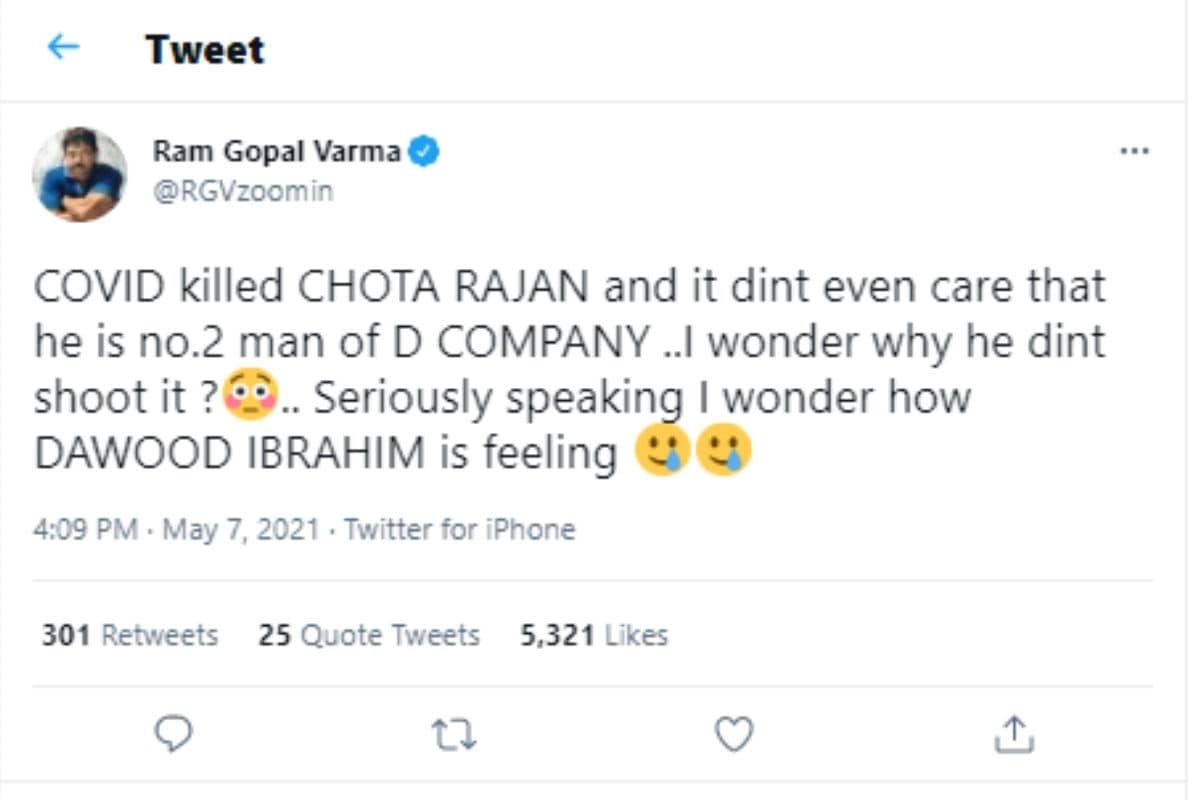 He tweeted and wrote- Kovid killed Chhota Rajan and he did not mind that he was at number 2 of D Company. He further wrote Tanj Karse - I wonder why he (Chhota Rajan) shot it? I am seriously speaking that I wonder how Dawood Ibrahim must be feeling.





This tweet was fine, but as soon as reports of the death of under world don Chhota Rajan have been denied by Delhi AIIMS and said that he is still alive and undergoing treatment for his corona infection, shortly after this Ram Gopal Varma tweeted another.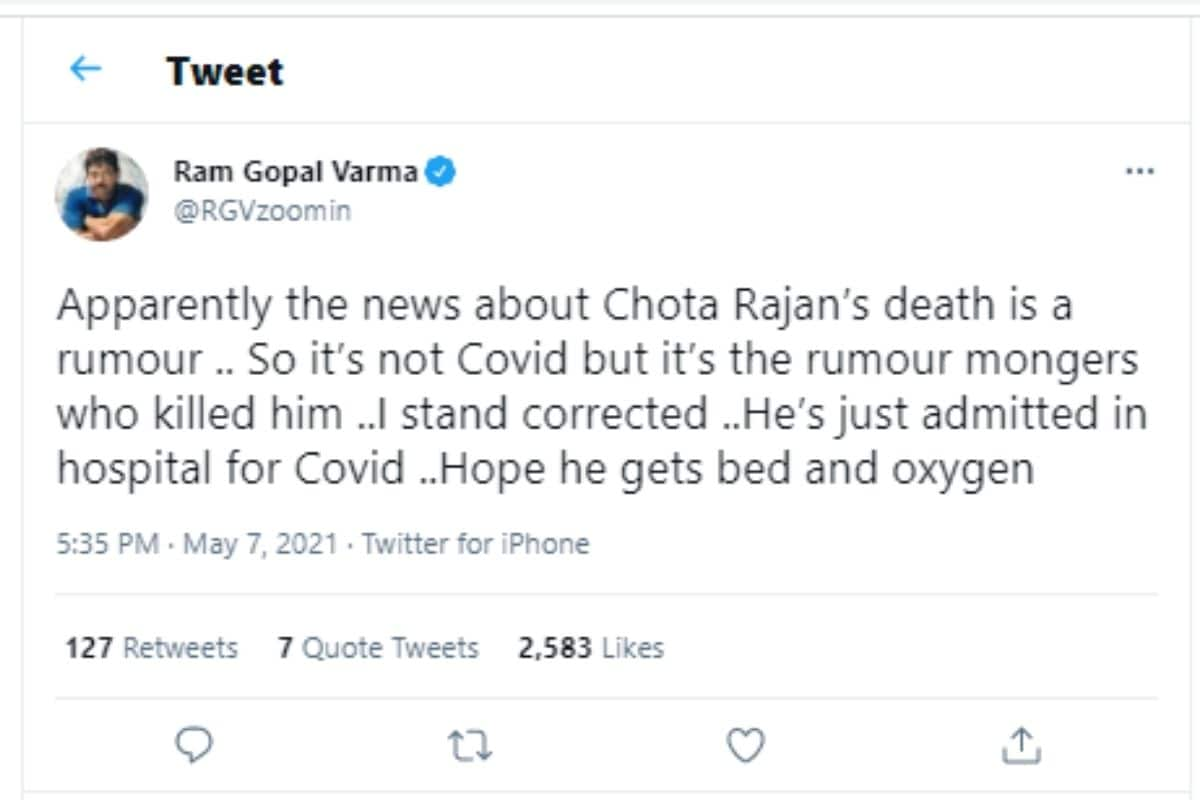 He wrote- 'So the news of Chhota Rajan's death was false. Not Kovid, but the spreaders of rumors killed him. He is still hospitalized. Hope he gets beds and oxygen '.

After seeing Ram Gopal Varma's second tweet, social media users started trolling him. One commented, 'Why don't you take him away and get him a good treatment. He is better for your underworld films. Another wrote, 'You are more of a threat to this country than Chhota Rajan. Trouble is for both of you country '. Another wrote- 'Ohhhh you are very active about Chhota Rajan'. At the same time, another user wrote that you do not even put your bed next to it.

Let us tell you that Chhota Rajan was once the right hand man of Dawood Ibrahim but after the Mumbai bomb blasts, he broke away from Dawood Ibrahim's D Company and formed a separate gang of his own. Chhota Rajan was brought to India in 2015. He was extradited from Bali, Indonesia.