The case of about 50 ambulances being kept inside a boundary in the village of Rajiv Pratap Rudi, a Lok Sabha member and former Union Minister from Saran district of Bihar has become very hot. Pappu Yadav, leader of Jan Adhikar Party, went to Amanur in the Saran district on Friday to show pictures and videos of dozens of ambulances parked in a compound. Pappu Yadav said that more than 100 ambulances have been kept idle there, while people across the country are losing their lives due to lack of ambulances. Here, after this statement by the Jap leader, the MP said that the maximum ambulance is being operated in his area. Some ambulances are currently kept safe due to a lack of drivers.
Ambulances are standing near Amanour Community Center
Former MP Pappu Yadav suddenly reached the Amanour Community Center with his convoy on Friday. He photographed more than 50 ambulances parked in a compound amid protests from local people. During this time, Pappu said that Corona in Bihar is losing their lives without an infected ambulance and such a large number of vehicles are covered here. Pappu said that I want to ask the MP why? Pappu said that more than 100 ambulances were kept standing here, which have been removed after their arrival.
BJP MP gave this answer
Regarding the matter, MP Rajiv Pratap Rudy said that it is condemnable to disrupt the ambulance in service of Kovid patients with Pappu Yadav along with his supporters and confront the activists. He said that Pappu should give the driver and get all the ambulances to the Saran. We are ready to deliver all the carts free of charge. Rajiv said that Pappu does not have any reference to knowledge.

Information should be brought
The MP said that Pappu Yadav does not know how many ambulances are being operated in Gram Panchayats in the Saran district. The MP said that he should have first found out how many ambulances of MP Nidhi is being run in Saran. Satyendra Singh of Lachhi Kaituka, Chandrashekhar Singh, head of Sajjanpur Matihan, Natha Chhapra Mukhiya Mahesh Rai, Dharhra Khurd Mukhiya Kiran Devi, Jhunwa Mukhiya Jaishankar Pandit, etc. are many such heads who have set an example by serving patients during the Covid period.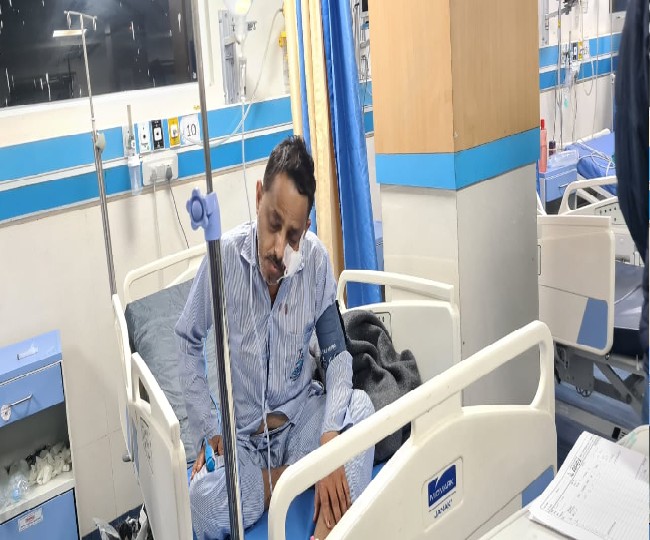 No knowledge of anyone
Rajeev Rudy said that Pappu Yadav does not even have knowledge about any one of them. He said that there are about 80 ambulances in the district. Currently, 50 are in operation. In many places, the ambulances of the panchayats were abandoned by the drivers due to Covid. Due to this, they could not be operated. Despite this, an adequate number of MPs were running ambulances from the centralized control room in the Saran district. Saran Bihar is not only the first district in the ambulance operation in the country where such a number of MP fund ambulances are being operated in the last five years.