Himanta Biswa Sarma, BJP leader in Assam and convenor of the Northeast Democratic Alliance, took oath as Chief Minister on Monday. Governor Jagdish Mukhi administered him the oath. BJP national president JP Nadda was also present at the swearing-in ceremony. He met Governor Jagdish Chandra Mukhi on Sunday and claimed to have formed the government.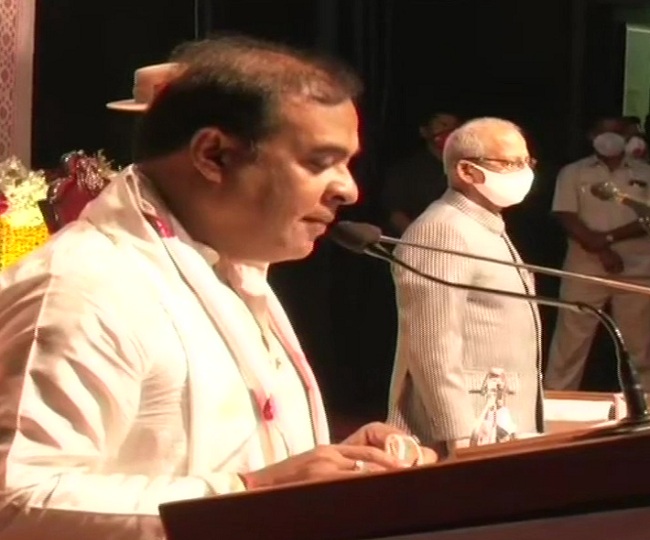 Left Congress in 2015
Himanta, who has become the new shining star of BJP in Assam, has not left the Congress for six years and is going to become the Chief Minister of the state. With Himanta Biswa Sarma being elected the Chief Minister of Assam, there has been an increase in the number of leaders who have gone out of the Congress to become the Chief Minister. Now the Chief Ministers of the nine non-Congress ruled states in the country will be from the political background of the Congress. Out of the seven northeastern states, now the chief ministers of five states will become old Congressmen. Out of the five states where elections have been held so far, the Chief Ministers of three states started their political journey with the Congress.
Guide to sonowal
Himanta was first elected as the leader of the BJP Legislature Party and then the National Democratic Alliance (NDA) Legislature Party. After being elected the leader, Sarma termed his predecessor Sarbananda Sonowal's tenure as impeccable and corruption-free and said he would continue to be his guide. At the same time, Sonowal called him his younger brother and said that he will take the state to greater heights.
Expressed gratitude
Himanta Biswa Sarma also thanked Prime Minister Narendra Modi, Union Home Minister Amit Shah and BJP President JP Nadda for giving this opportunity. Himanta's name was proposed by Sonowal himself and approved by BJP state president Ranjit Kumar Das and newly elected MLA Nandita Garlosa. Let us tell you that the present NDA government is the first non-Congress government in the state which has won the election for the second time in a row.