Regarding the lockdown in Maharashtra amid Corona infection, the state government says that it can be relaxed from Monday. These exemptions can be given on the basis of corona infection cases, positivity rate, and availability of oxygen beds in the state. Actually, there is confusion in the state regarding unlock, after which now the state government has made this announcement.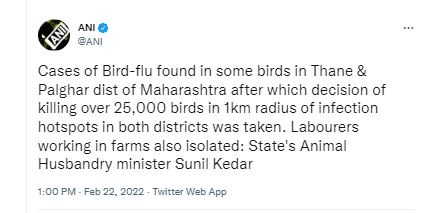 Significantly, the lockdown in Maharashtra has been in a state of confusion for the last few days. In the Mahavikas Aghadi government of Thursday, Relief and Rehabilitation Minister Vijay Wadettiwar from Congress quota had said in a press conference regarding Unlock that it is working on a five-pronged strategy to end the lockdown in the state. The 18 districts of the state where the positivity rate of corona infection is less than five percent will be freed from the lockdown. Thane was also included in this. But only after this, a statement was issued by the state government, in which it was said that a decision would be taken to relax the strictness only on the basis of weekly positivity rate and availability of oxygen beds in the state.
Devendra Fadnavis took a jibe
Former CM and BJP leader Devendra Fadnavis on Friday also targeted the Thackeray government fiercely regarding the unlock in the state. In a sarcastic manner, Fadnavis had said that first a minister of the government announced the unlock, after which a clarification came from the Chief Minister's office that there is nothing like this. Fadnavis said that whether it is the issue of unlock or any other issue including corona control, there is a lack of mutual coordination in the Maha Vikas Aghadi government. It seems to me that there is one CM in this government and there are many super CMs. Even before the CM says anything, all the super CMs speak.