The vaccine dose will be allocated by the central government to the states and union territories on the basis of population, the burden of corona patients, and progress of vaccination. The government has issued revised guidelines for the National COVID Immunization Program to be implemented from June 21. In this, the states have also been asked to stop the wastage of the vaccine. For the states which waste more doses, their allocation will be cut in the same proportion.
The revised guidelines have been issued a day after Prime Minister Narendra Modi announced free vaccination for all people above the age of 18 years. The central government will buy 75 percent of the dose from vaccine manufacturing companies in the country and give it to the states and union territories. It will be the responsibility of the states and union territories to vaccinate.
To promote the spirit of 'Public Welfare', non-transferrable electronic vouchers will be issued. Through this voucher approved by the Reserve Bank of India (RBI), any person can help the poor in vaccination. The economically weaker section can get vaccinated in private hospitals through this voucher. Let us tell you that free vaccine is available at government centers, but money has to be paid for getting the vaccine in private hospitals. Vaccine producers can sell vaccines directly to private hospitals, but the limit should be within 25 percent of the total production.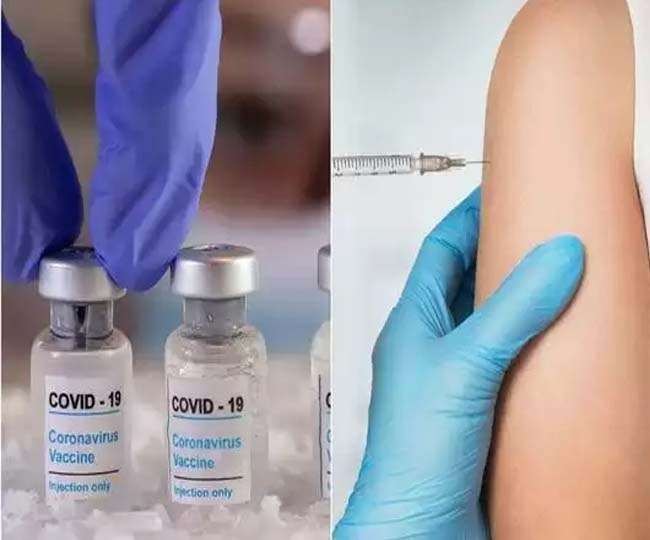 The state will keep an eye on private hospitals
The new guidelines have also taken care that there should be no discrimination in the allocation of vaccines between small and large private hospitals located in urban and rural areas. For this, the states and union territories have been asked to collect their demand. On the basis of this demand, the central government will supply the vaccine to private hospitals and payment will be taken through the electronic platform of the National Health Authority. States will monitor private hospitals so that the vaccine can be used properly.
The rich will be encouraged to take the vaccine by paying
Thus, all citizens will be eligible to get vaccinated free of cost. But those who are able to get the vaccine by paying money will be encouraged to get the vaccine done in private hospitals. States can make full use of common service centers and call centers for booking vaccines.
State will give information about registration on the spot
Keeping in mind the convenience of the common people, the facility of booking time in advance for vaccination has been given on the Co-Win platform. The revised guidelines state that all governments and private immunization centers will facilitate on-the-spot registration for individual and mass vaccination. Its detailed procedure will be prepared and published by the states and union territories.
And what do the guidelines say?
-States and Union Territories to decide on priority among people above 18 years of age on the basis of supply of vaccine
- Vaccine manufacturers will announce the price of vaccine doses for private hospitals, will have to inform about changes in prices in advance
Private hospitals can charge beneficiaries up to a maximum of Rs 150 per dose as service charges
- Option to provide vaccines directly to private hospitals for domestic vaccine producers to encourage new vaccine and production