While walking on the song Bharat Mata Teri Kasam Tere Rakshak Banenge Hum, IMA, the Gentleman Cadet reached the drill square and felt that the vast ocean had risen. Simultaneous rising steps and proud chests were infusing energy within everyone sitting in the spectator's gallery. Today, 341 youths became part of the Indian Army as soon as they entered the Indian Military Academy (IMA). Along with this 84 foreign cadets also passed out. Lt Gen RP Singh, GOC-in-C, Western Command, took the salute of the parade.
The parade started with a marker call at 7.57 am on Saturday morning. Company Sergeants Major Jaideep Singh, Shivjit Singh Sandhu, PD Sherpa, Rahul Thapa, Saksham Goswami and Jitendra Singh Shekhawat took their seats at Drill Square. With the advance call at 8:01 minutes, the future captain of the country reached for the parade marching with immense courage and courage. After this Parade Commander Deepak Singh took place at Drill Square. Everyone sitting in the audience gallery was mesmerized by the spectacular march past by the cadets.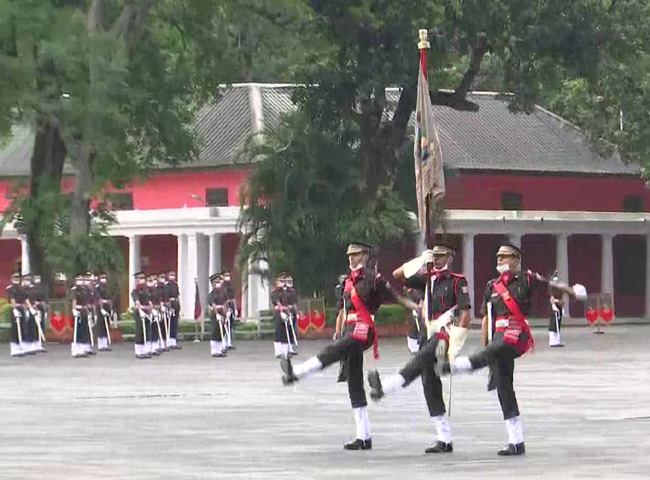 Lt Gen Singh honored the cadets with the overall best performance and other outstanding honours. Mukesh Kumar was given the Sword of Honour, while Deepak Singh got Gold, Mukesh Kumar got Silver and Lavneet Singh got Bronze. Daksha Kumar Pant won the Silver Medal (TG). Kinley Norbu adjudged best foreign cadet. The Chief of Army Staff banner was received by the Dograi Company. During this, many army officers including IMA Commandant Le General Harinder Singh, Deputy Commandant Major General Jagjit Singh Mangat were present.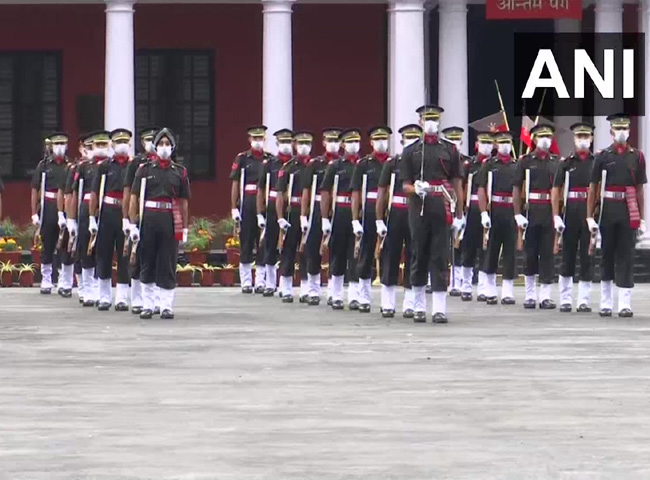 effect of corona
Due to the Corona crisis, precaution was taken at all levels in the passing out parade. Not only the spectator gallery but also during the parade, the rules of physical distance were followed. Each marching squad usually consists of ten cadets in a line. But their number was kept eight. So that the distance of two meters is maintained instead of the 0.5-meter distance between the cadets. Apart from this, along with the Gentleman Cadets, all the military officers were also wearing masks.