A three-year-old boy fell while playing on Monday morning in a 130-feet deep borewell lying in front of the house in Dharaiya village of Nibohra. The rescue operation has started to save the life of the child. The health department team reached the spot and supplied oxygen gas to the borewell. At the same time, the army and NDRF teams have reached the spot for rescue. The army has installed a CCTV camera in the borewell to monitor the child's activity. The army has started digging two hundred meters away from the borewell. Three JCBs are digging. One of them belongs to the army. The army will dig up to the first hundred feet. After this, keeping in mind the safety of the child, digging will be done towards the borewell. Just now an attempt was made to make the child drink water through a thin tube. The army is continuously watching from the camera sent in the borewell. The child is shown drinking water from the hose.
In front of the house of farmer Chhotelal, a resident of Dhariya village, the submersive irrigation of the fields had got spoiled in the past. Chhotelal had pulled the pipe from it two days ago. The submersible has a 130 feet deep borewell in a circumference of one foot. After removing the pipe, it was left open.
Children were playing near the borewell at 7.30 am on Monday. Then Chhotelal's three-year-old son Shiva fell into it. The children playing together told their relatives. After that there was an uproar. The local people put a rope in the borewell to gauge its depth and the child's reaction. The rope got stuck at 95 feet. It was not pulling when pulled.
This is believed to be the child's reaction. It is believed that the child is still alive. There is no shortage of oxygen in the borewell, so the health department team has started supplying oxygen from the cylinder. At the same time, now the police administration has called teams of Army and National Disaster Response Force i.e. NDRF to take out the child from the borewell. These teams will now run the rescue operation.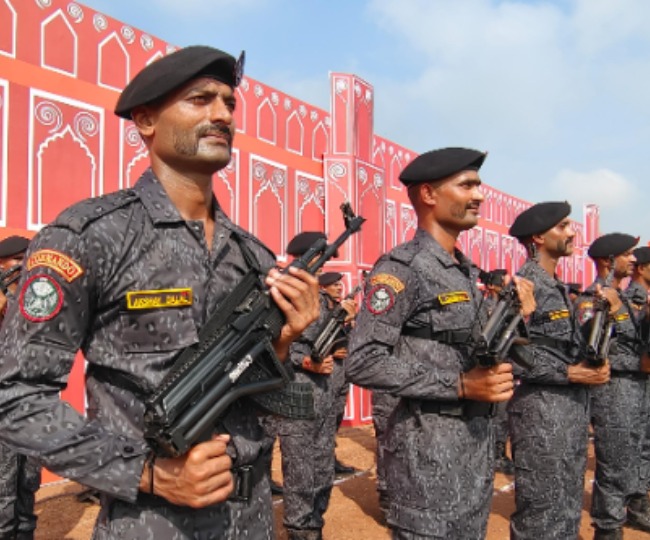 The condition of the child will be seen from CCTV cameras
The police is now making arrangements to trap night vision CCTV cameras in the borewell. With the help of this the condition of the child can be seen. Where is the child stuck? How is his body condition? This information will be available from this.