Virbhadra Singh, the six-time Chief Minister of Himachal Pradesh, passed away today at 3:40 am at IGMC Shimla. He was ill for a long time. Even after beating the corona infection twice, he was constantly under treatment in the hospital and was on the ventilator for two days. Virbhadra Singh breathed his last at IGMC Hospital Shimla. The health of the former Chief Minister worsened after recovering from Corona and was admitted to IGMC for treatment. Recently he turned 87. The mortal remains of the former Chief Minister have been brought to his private residence Holilaj. Himachal Pradesh Chief Minister Jai Ram Thakur has declared three days of state mourning in the state. All government offices in district Mandi will remain closed today on the death of former Chief Minister Virbhadra Singh.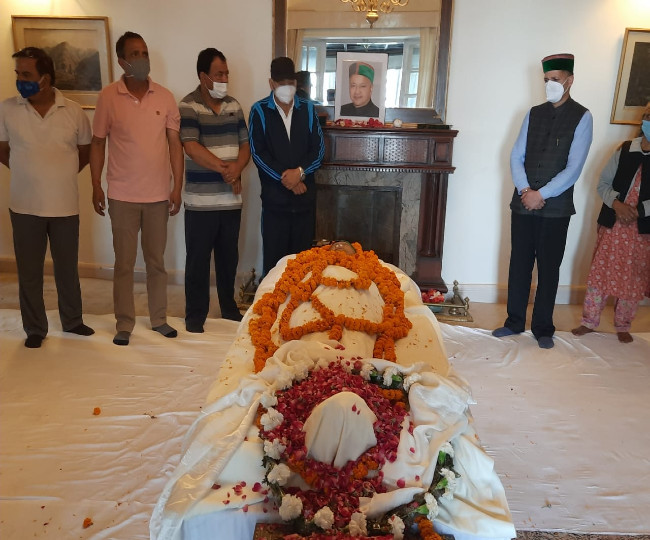 The Bharatiya Janata Party, including the Congress, has also postponed all its programs till July 10. General Secretary Trilok Jamwal said that no party meeting will be held till July 10.
PM Modi expressed grief
Prime Minister Narendra Modi has also condoled the death of Virbhadra Singh. PM Modi tweeted and wrote that Virbhadra Singh has played an important role in the development of Himachal Pradesh with experience in his own political journey. Saddened by his passing, may God rest the departed soul in peace.
Home Minister Amit Shah has also condoled the death of Virbhadra Singh. Amit Shah tweeted and wrote that the sad news of the death of Virbhadra Singh was received, may the departed soul rest in peace. Condolences to his family members and supporters.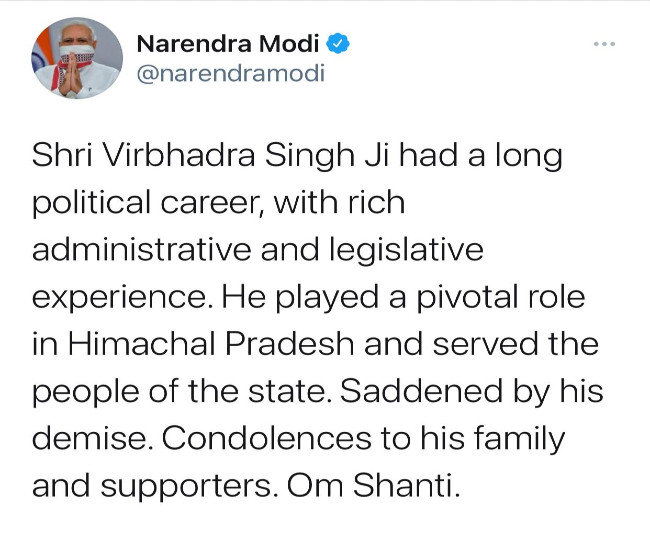 In IGMC, the body of Virbhadra Singh has been lifted from the special ward and kept on the lower floor. The body was brought from here to his residence Holy Lodge. Many Congress leaders started arriving in IGMC. After developing the body, it was handed over to the relatives.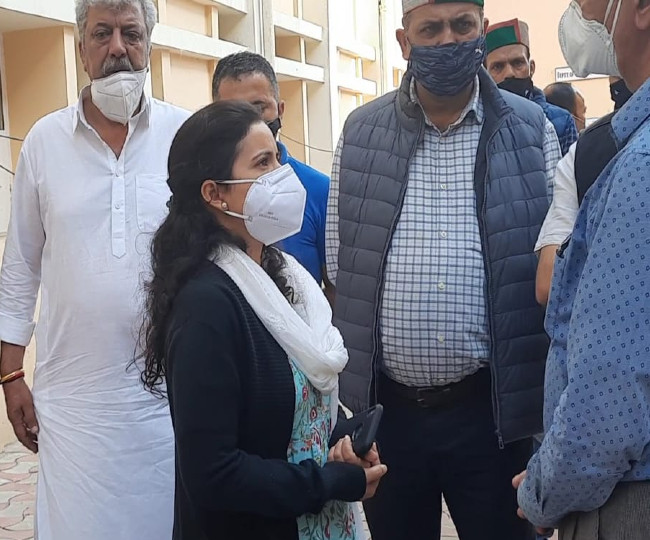 Virbhadra Singh's daughter Aparajita reached outside IGMC hospital.
Meeting postponed for the by-election
Congress party meeting to be held in Mandi today has been cancelled. Many big leaders of the party including Leader of Opposition Mukesh Agnihotri were to attend the meeting. This meeting was held regarding the preparations for the by-election of the Mandi parliamentary constituency.
Jai Ram Thakur said, exemplary contribution of Virbhadra Singh in the development of Himachal
Chief Minister Jai Ram Thakur and BJP State President Suresh Kashyap said that the news of the death of senior Himachal leader Virbhadra Singh, who was the six-time Chief Minister of Devbhoomi Himachal, is very sad for all of us. It is an irreparable loss to Himachal which will never be compensated. His contribution to the development of Himachal is exemplary, which will never be forgotten.