Saudi Arabia has released the list of Hajj pilgrims this year. Saudi Press Agency has given this information, quoting the Ministry of Hajj and Umrah of Saudi Arabia. 60 thousand people have been selected in this list. The ministry has said that among the people who have been allowed for Hajj, there are people from 150 countries. This time, the facility of an online portal was provided for those who wanted Haj to file their applications.
A total of 558,270 people had filled the application.
The ministry said that a total of 558,270 people had filled their applications for Hajj. Of this, 59 percents were men and 41 percent were women. The ministry said that a number of factors were taken into consideration while selecting the eligible and suitable candidates for Haj, such as their age and whether they have performed Hajj before or not. Apart from this, special care was also taken off the Kovid protocol. In the wake of the Corona epidemic in the world, in June, Saudi announced that it would allow only 60,000 people for this year's Hajj. The ministry has appealed to all those selected to perform Haj to take a second dose of the Kovid vaccine. Hajj pilgrims will be able to get a second dose of the vaccine without having to make an appointment in advance. The ministry has clarified that the pilgrims will be taken to Mecca by bus on the 7th and 8th of Dhul-Hijjah, the last month of the Islamic calendar.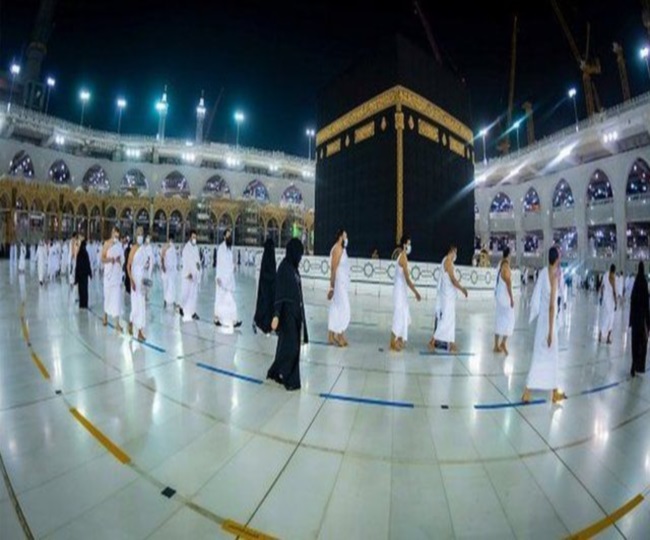 A total of 8.3 million people came to Saudi for Hajj in 2016.
In the year 2016, a total of 8.3 million people came to Saudi for Hajj. More than six million of these people also visited the Saudi religious center Al-Umrah. On average, 2.5 million Muslims performed Hajj every year in the last decade.
Please note that Hajj is performed only at a particular time of the year. Apart from this, Saudi has fixed a quota for each country to control the number of people coming to Hajj. A large number of those who perform Hajj are also people living in Saudi. There is no doubt that many of them are citizens of different countries.
In the last ten years, the number of Muslims performing Hajj from inside Saudi Arabia is almost half that of pilgrims from other countries. Only two percent of the world's population of Muslims live in Saudi, but for the last ten years, a third of Haji Muslims have lived in this country. One of the major reasons for this is that it is cheaper for the people here to perform Hajj.

The people of the Muslim community believe that the last prophet of Islam, Hazrat Muhammad (570-632), was told by Allah to bring the Kaaba to the same position as before, let only Allah be worshipped there. In the year 628, Prophet Muhammad started a journey with his 1400 followers.
Hajj is the fifth pillar out of the total five pillars of Islam. All healthy and financially capable Muslims are expected to perform Hajj at least once in a lifetime. The five pillars of Islam hold a lot for Muslims. These pillars are like five resolutions. These are very important to live life according to Islam.