There has been a stir since the capture of two al-Qaeda-linked terrorists in Lucknow on Sunday. ADG Law and Order Prashant Kumar revealed their dangerous intentions in the press conference. The ADG said that the terrorists Minhaj Ahmed and Masruddin had hatched a conspiracy to terrorize half a dozen cities of Uttar Pradesh including Lucknow before August 15.
Prashant Kumar along with IG ATS Dr. GS Goswami told that terrorists Minhaj and Masruddin had prepared a consignment of pressure cooker bombs in Lucknow itself as well as terrorizing Lucknow, Varanasi, Prayagraj, Agra, Meerut, Bareilly and Ayodhya before August 15 had planned. The Kanpur connection of these two terrorists has come to the fore. Prashant Kumar told that both the terrorists are associated with Ansar Gajwatul Hind. All the big religious cities of Uttar Pradesh were on his target. These people were preparing to explode as human bombs.
ADG Law and Order Prashant Kumar told that help was being given to these terrorists from Lucknow as well as Kanpur in the state. During interrogation, terrorist Minhaj and his accomplice Masruddin have confessed to planning blasts in Lucknow and other cities before August 15. Terrorists were in the process of carrying out serial blasts in many cities. Not only this, some big leaders of Bharatiya Janata Party were also on his hit list. Even, there was a plan to blow up the local BJP MP within three days. In this work two pressure-cooker bombs recovered from his possession were to be used.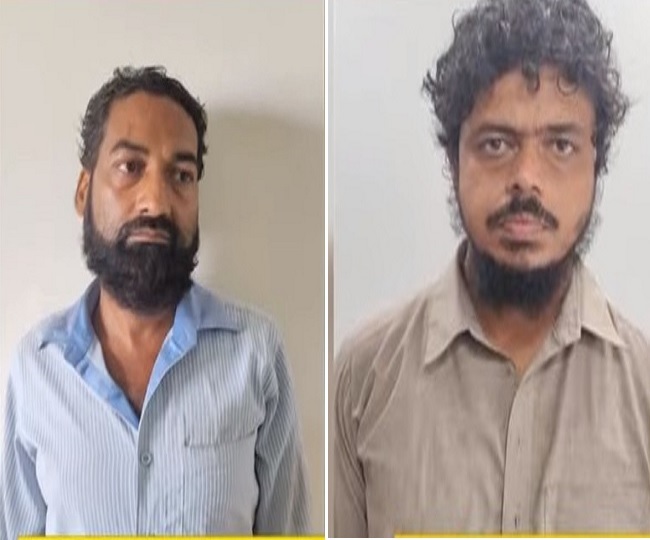 The handler of both of them is in Pakistan. They were being operated from Peshawar. His handler in Peshawar is Al-Zaidi. His helpers are also the people of Lucknow and Kanpur. Their wires are connected with Pakistan. Both of them were collecting explosives for the blast. Heavy explosives were found from Minhaj's house in Lucknow. Masruddin has been arrested from Madiaon. ATS has revealed the larger module. A semi-finished time bomb, arms and explosive material have been found along with two pressure cooker bombs from them. The car has been recovered from the house of terrorist Minhaj. A vehicle numbered UP32-FJ 7244 has been found from outside the house. Integral University pass is affixed on the vehicle. The vehicle is named after Minhaj's father Siraj.