MUMBAI live Bollywood actor Sunil Shetty the building in South Mumbai, has been the seal. The actor's building has been sealed by BMC. Actually, in the building where Sunil Shetty lives, many cases of corona virus have been found simultaneously, due to which this step has been taken by BMC. This information has been given by BMC Assistant Commissioner Prashant Gaikwad himself. He told that 'Prithvi Apartment' located on Altamount Road in South Mumbai has been sealed.

At the same time, he has also clarified that the entire family of the actor is safe. In a tweet made by ANI, it is written- 'BMC has sealed the building of 'Prithvi Apartments' located at Altamount Road, South Mumbai, some people in the building have been found positive with the corona virus. Bollywood actor Suniel Shetty lives in the building. However, Suniel Shetty's entire family is safe.





Suniel Shetty is known for his superb fitness. Recently he shared an old photo of himself. This photo of the actor is from the days when he had stepped into the industry. In the photo, Sunil Shetty is seen in a sleeveless jacket. Fans of the actor love him immensely for his great fitness and healthy lifestyle.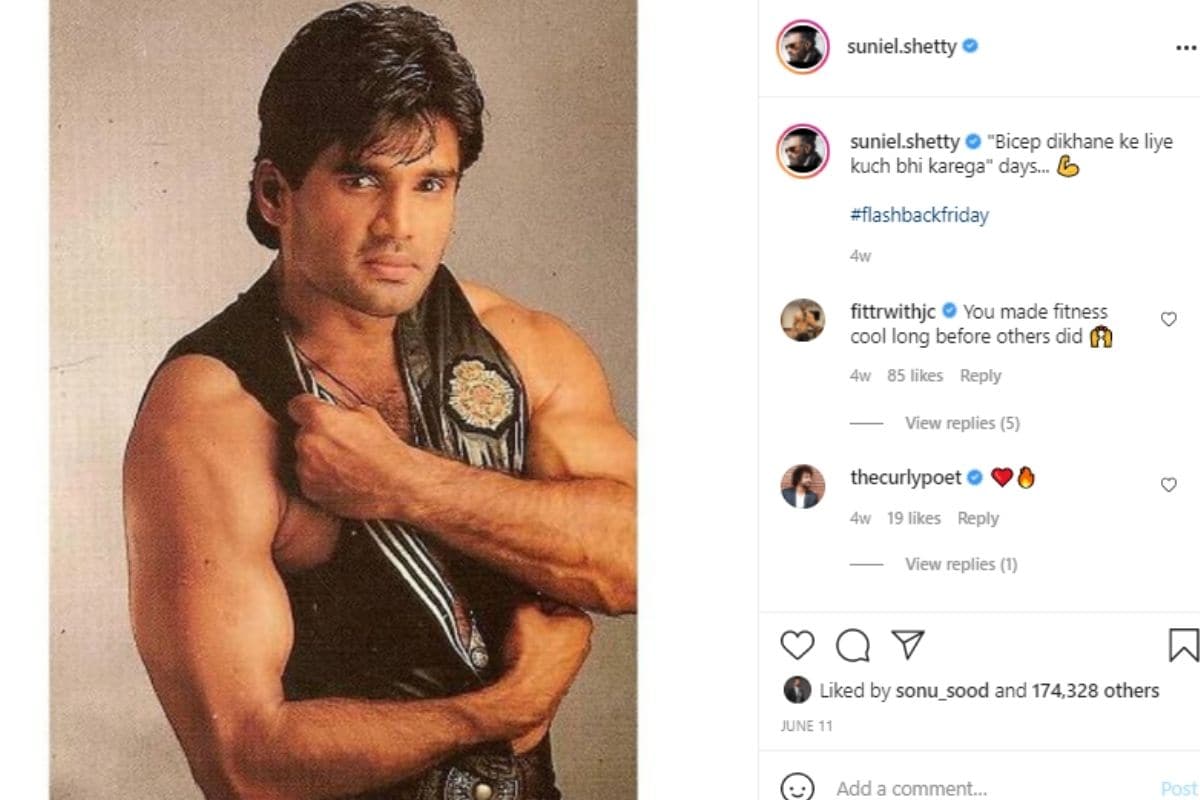 Sunil Shetty. (Photo Credits: Instagram: suniel.shetty)
However, in this photo, instead of Sunil Shetty's biceps, his great caption was discussed more. The actor wrote in the caption of the photo, 'The day will do anything to show biceps.' Apart from this, the actor's daughter Athiya Shetty is also in discussion these days about the rumors of her relationship with cricketer KL Rahul.