In the Uttarkashi district of Uttarakhand, the rain came as a disaster. Cloud burst in Nirkot and Kankrani area on Sunday night. From the Nirakot area, Jaljala reached Mando village, where three lives were buried. Their bodies were recovered by the SDRF and the police search rescue team in the early hours of Monday. At the same time, one person is reported missing in Kankradi. At present, relief and rescue work is going on in the district.
Last night was heavy for the people of Uttarkashi. There was the loss of life and property due to cloudburst at two places. Three members of a family, including a three-year-old girl, who ran out of the house to escape the floods that came towards Mando village after the cloudburst, were hit by the debris. Madhuri's wife Devanand, age 42, Ritu's wife Deepak, age 38, Ishu's daughter Deepak, age three, died due to being buried in the rubble.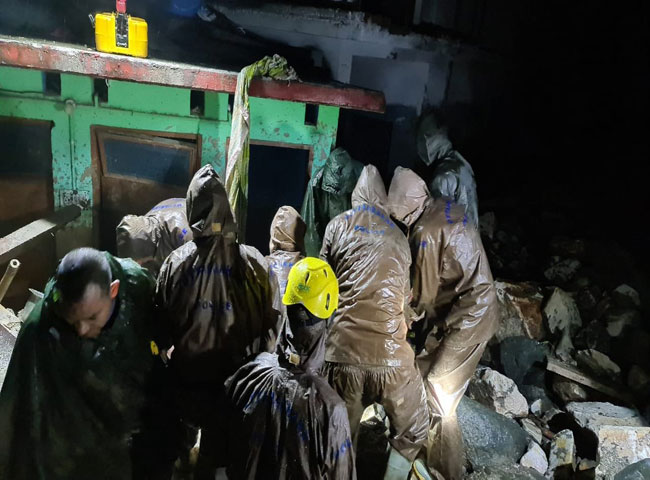 At the same time, NDRF has taken the lead in Kankradi area. Two houses have been reported to have collapsed and one person is missing in the Kankradi area. The NDRF team had reached the Kankradi area around 1 pm on Sunday night, but faced a lot of difficulties in carrying out search and rescue operations in the mountainous rural area amid heavy rains in the night.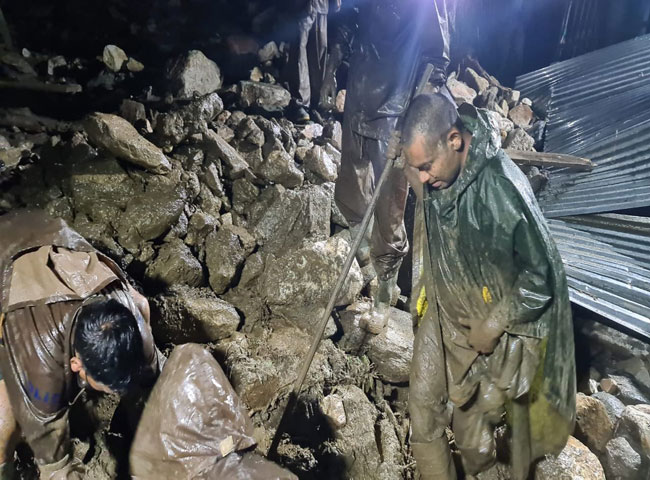 Electricity supply is stalled in Kankradi, Mustiksaur, Manpur area since Sunday night. Along with this, communication service has also come to a standstill. Gangotri National Highway is blocked at many places including Netala, Sunagar, Raturi Sera, while Yamunotri National Highway is blocked due to landslides near Dabarkot, Dharasu Band, Kuthnaur.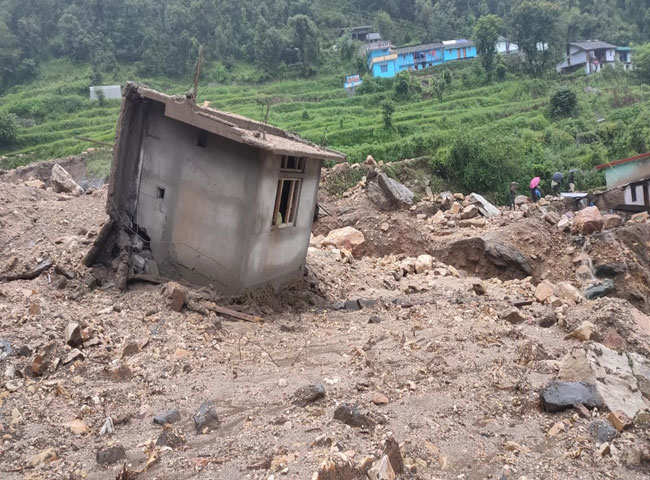 Electricity supply is stalled in more than 40 villages in the district. More than 20 link roads connecting more than 100 villages have been cut. Right now it is raining continuously. Water filled many houses in Kalani of Kaleshwar Marg in Uttarkashi Nagar area. Due to which there has been a lot of damage to the household items.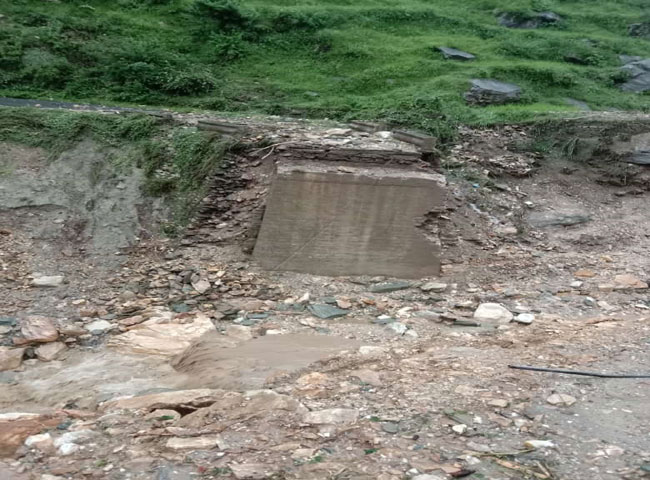 The houses of four families in Dunda are in danger
The houses of Badri Prasad Semwal, Sandeep Semwal, Ramlal Semwal, Santoshi Devi have come under threat due to the unplanned construction work of Kumarkot road under construction in Chargadi, a disaster affected settlement of rebel village of Tehsil Dunda. Water from Dhontri Kamad and Kamad Kumarkot road is eroding towards houses and fields. Local resident Dwarka Semwal informed Dunda SDM Akash Joshi about the incident and demanded appropriate action.