On Tuesday, the second day of the monsoon session of Parliament, the opposition parties are likely to create a ruckus. With the 'Pegasus espionage episode', the anti-agriculture law movement and the issue of inflation can be hindered by opposition parties. Several opposition MPs have given an adjournment motion in Parliament. 
The Monsoon session of Parliament began with a ruckus on Monday, forcing the adjournment of the proceedings of both the Houses. The opposition has been attacking since day one of the sessions over the Pegasus phone hacking case. Congress has demanded a joint parliamentary committee in this matter. On this, the government has termed the report as a conspiracy.
Know the condition of the second day of the monsoon session-  
The meeting of all the BJP MPs was completed in the Parliament under the chairmanship of the Prime Minister.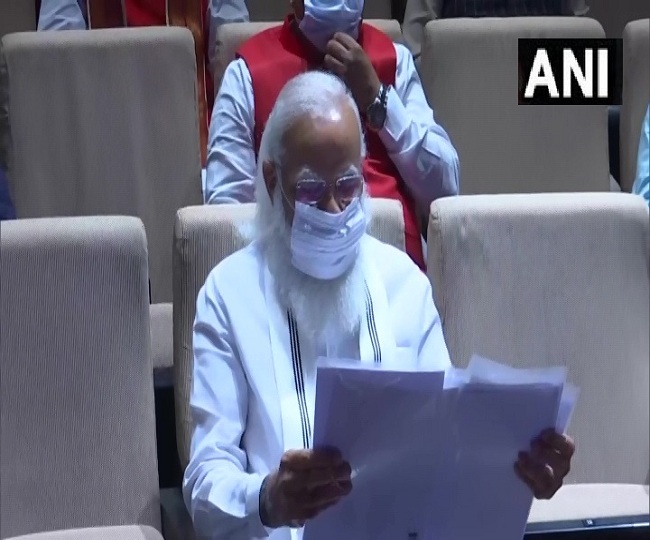 Congress leader Mallikarjun Kharge said, 'The first discussion followed by the presentation. If they don't want discussion and all MPs want to give a presentation, then give it in the central hall. If you can not sit in one place due to Kovid, then you can do it for 2 days or even in one day in the morning and evening.
Prime Minister Narendra Modi and Union Home Minister Amit Shah have reached Parliament.
- Congress MP Gaurav Gogoi (Gaurav Gogoi) has proposed an adjournment of the House to discuss the issue of Pegasus.
Congress MP KC Venugopal in Rajya Sabha and CPI(M) leader Elamaram Kareem has given adjournment notice under Rule 267 and proposed discussion on spying by opposition leaders using Pegasus spyware.
Electronics and Information Technology Minister Ashwini Vaishnav will make a statement on 'Pegasus espionage case' in Rajya Sabha today. Let us inform that the Lok Sabha members of Congress will hold a meeting at the CPP office at 10:30 am today to prepare a floor strategy on the issue of 'Pegasus espionage episode' media report.
There was a huge uproar on the first day of the session
On Monday, the Congress party demanded the resignation of Home Minister Amita Shah, alleging spying of journalists through Pegasus. Leader of Opposition in Rajya Sabha Mallikarjun Kharge accused the Prime Minister and the Home Minister of being spied on by all opposition parties, including Rahul Gandhi. He said that Amit Shah sahib should resign before the investigation in the matter and an inquiry should be conducted against Modi sahib.