Renee Young quitting WWE after eight long years was a tough pill to swallow for the fans. However, there comes a point in life when everyone looks to move forward and work towards newer goals and ambitions.
Young penned down an emotional farewell for her fans and the company itself. On top of that, Young issued a letter wherein she addressed her WWE family and opened up her heart about them.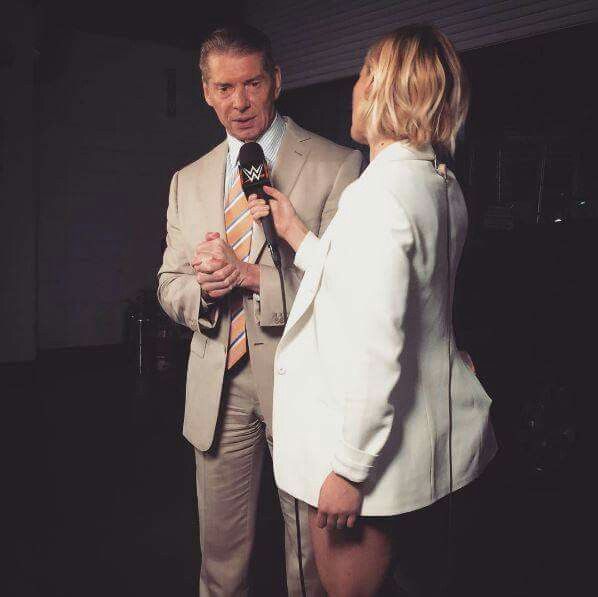 Renee Young sends an emotional message to Vince McMahon
One of the WWE figures that she mentioned in her letter was Vince McMahon.
She opened her message for McMahon by thanking him. Writing further, she revealed the power that Mr. McMahon holds in WWE.
According to her, his approval is the drug that is craved for. Even the days which began at a low note would turn 180 degrees upon receiving Vince McMahon's approval of a segment.
Renee Young confessed that even a slight nod of approval or even the simple words "good job" – made an individual feel like a king for the day.
"A lot of ink has been spilled about the legend of Vince McMahon over the years, and I doubt that I can top any of it, so I won't even try. But what I'll add is this — probably one of the best things you can say about a CEO: You always want his approval. I mean…… always, always, always. It's like a miracle drug, getting Vince's approval. You can be having the crummiest night; but then if you're back in Gorilla after some segment you finished, and Vince gives you a laugh? Or a smile and a "good job"? Or (the classic) a handshake and a NOD OF APPROVAL?! Man, right then, it's like nothing else in the entire world matters. You're king for a day."