Five thousand smuggling shops were operated in a village with a population of about 10 thousand, this thing is hardly possible to digest, but there is such a village in Bengal. Hakimpur village, adjacent to the Indo-Bangladesh border in the North 24 Parganas district of the state. Except for a few people in this village, almost the entire population was involved in illegal business like smuggling and intruders crossing the border and opening thousands of shops and running smuggling business, which BSF has almost completely closed.
In fact, you will be surprised to hear that in this Muslim-majority village with a population of 10,000, the local gram panchayat and administration had issued licenses for shops to about 5,000 people. Therefore, in the village, more shops are seen than houses. The same shops were the main means for smuggling various goods in Bangladesh over the years due to alleged nexus with panchayats, police and administration smugglers. That is, this business was run in an organized manner. But, according to BSF officials, within about two years after the discovery of this conspiracy, BSF has so far locked more than four and a half thousand illegal shops in this village. Since then, smuggling through these shops has stopped. Now only 175 shops are running in this village. In fact, goods were smuggled through the Sonai River passing through Hakimpur village on the India-Bangladesh border.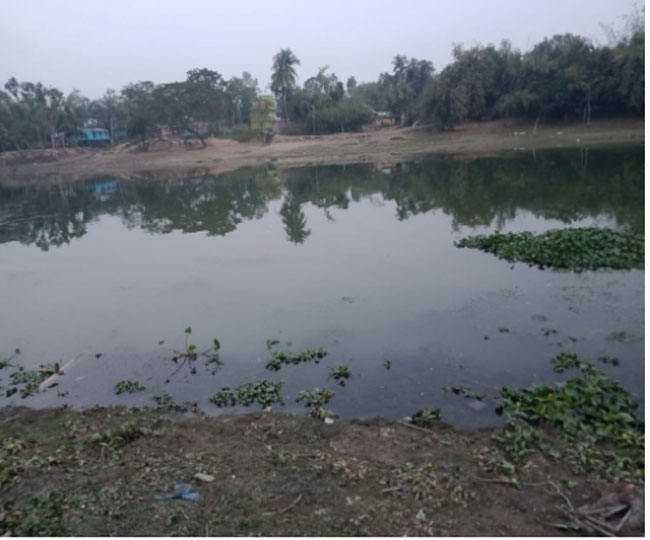 BSF also set up check posts on the very busy main road passing through the village.
The BSF has also set up a check post on the very busy main road passing through this village, notorious for smuggling and infiltration, through which the consignment of goods used to reach the shops. Then, through these shops, all the goods needed in the house, including saris, clothes, shoes, slippers, banned phenyl cuff syrup, medicines, cosmetic items, silver, were smuggled in a big way. Even beef was smuggled. At the same time, gold was smuggled on a large scale from that side.
Although many people of this village are still involved in smuggling and brokerage work, which they have made the easiest means of earning their income, but as before, BSF has completely tightened its grip on large scale business. At the same time, now smugglers try to smuggle fensidyls and gold etc. by hiding in gas cylinders, sometimes in pumpkins or sometimes in motorcycle tanks, in order to avoid the eyes of BSF and smuggle dust in their eyes. But BSF is continuously failing in that too. BSF caught many smugglers while revealing such model appendage here last year. At the same time, there are some good people in the village who are happy with this action of BSF and help the force in stopping trans border crimes. According to the BSF officials, the local civil administration is also helping us indirectly in this task.
Seeing so many shops, even BSF officials were blown away
BSF South Bengal Frontier spokesperson and DIG Surjit Singh Guleria said that they were also shocked to see about five thousand shops in this village. After all, how many goods are needed in a village which are so many shops. Then Arun Kumar Dahiya, Commandant of the 112th Battalion of BSF posted there, gave full information about the needs of such a large number of shops in the village. Then, one by one, its black acts were exposed. Another official said that initially the district administration and BDO were briefed about these illegal shops several times but they ignored them. After collecting all the evidence, the BSF then held a meeting with the panchayat head and villagers and informed them and pressured them to cancel the licenses of illegal shops. After this, illegal shops were closed one by one.
The population is situated on both sides of the village situated on the border
Actually, this village situated on the border is populated on both sides till zero line. There is also no fencing in this area. Sonai river flows from this village, half of which is in India and half in Bangladesh. Through this river, smuggling of goods and movement of Bangladeshis was carried out. According to BSF officials, It is very easy for smugglers to get goods through it. That is, the geographical situation here is such that smugglers can easily throw any goods from India to Bangladesh and the smugglers on that side would pick it up. Now BSF has increased surveillance on the banks of this river too, which has led to a lot of curb on infiltration and smuggling. However, BSF officials say that there are many people in the village who still run a brokerage network and illegally cross-border Bangladeshi nationals with big money. BSF is also constantly trying to break this network and human traffickers are being continuously arrested.
Smugglers outraged by BSF action
Here, people involved in the smuggling business are angry due to the closure of thousands of illegal shops. Robin Bharti (42), a resident of Hakimpur village, told that we too had a sari shop but BSF got it closed. He admitted that some goods were also smuggled into Bangladesh from his shop. Bharti said that right now we are sitting, I have no work. However, some people in the village also praised the BSF's move to close illegal shops.