The agitation of peasant organizations against the new laws of agrarian reform can lead to a blind turn due to their insistence. Despite 11 rounds of talks, the government has also tightened its stand, seeing no solution. Farmer representatives were to present their views on the proposals made by the government on Saturday, about which no statement was issued by the United Kisan Morcha till late evening. Currently, his emphasis is more on solving the problem than organizing the previously announced tractor rally on 26 January. Through this, they want to demonstrate the strength of their movement.
At present, the farmers who have come to agitate on the Delhi border are not ready to listen to the farmers leaders. They are preparing for the predetermined tractor rally. That is why the farmer leaders are also currently keeping silence and executing their scheduled programs. The influx of tractors from Punjab, Haryana and Western Uttar Pradesh is increasing continuously. However, Delhi Police has not given permission to hold a rally on the capital's Ring Road.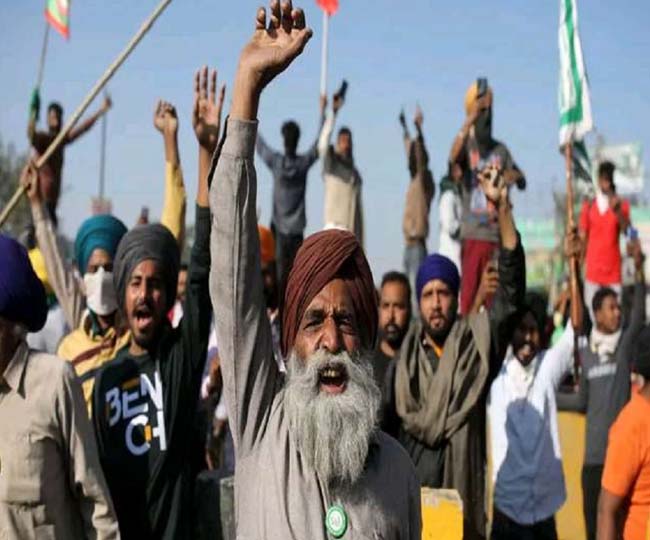 More emphasis on agitation strategy than farmers' solution to the problem
After the 11th round of talks broke down, Agriculture Minister Narendra Tomar said that if the sanctity of the talks is over, how can a good solution be expected. Leaders of peasant organizations were reaching out to hold talks on the one hand and on the other hand, during this period, they were announcing the forward strategy and framework of the movement. More than resolving the problem, his emphasis was on strategy of movement. There is no justification for dialogue in such an environment. At every stage of the negotiations, the stand of the peasant leaders remained stubborn. They did not agree to withdraw from their stubbornness.
Farmers' organizations in Punjab, Haryana and western Uttar Pradesh are agitating for the repeal of three agrarian reform laws passed by Parliament and the demand for minimum guarantee of minimum support price (MSP). No solution has been found in the talks between the farmers' organizations and the central government, which have been at the front for the last two months on the Delhi border. Intervening in this matter, the Supreme Court has also constituted a committee of experts. The agitating farmers have reservations about this too.